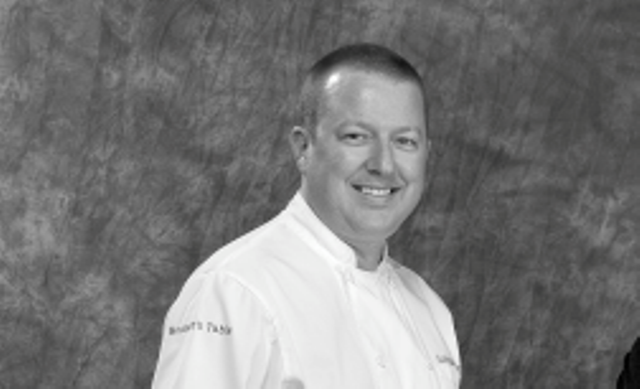 In the Sept. issue of Arizona Foothills Magazine, we unveiled the top 11 chefs in the Valley based on votes by dozens of most talented local culinary luminaries. Here, we reveal each chef's complete Q & A. First up, get to know Chef Justin Beckett of Phoenix's Beckett's Table.
Has the culinary arts always been your passion?
I can't remember wanting to do anything else! From my first experiences in my home kitchen, I just knew this was where my passion was. I love the notion that I am creating something with my own hands that will nurture and excite people.
Tell me about your first culinary job.
My first "official" job was in a restaurant called Casanovas in an upcountry town on Maui called Makawao. I was brought on board to be a dishwasher after school and through dinner service. They quickly realized that I had other talents. I would jam through my dishwashing duties so that I could help with prep like peeling shrimp, making fresh pasta, grating cheeses, peeling vegetables, making sauces and more. The restaurant is still there and doing well. When the owners see my parents they always ask about how my career is going.
What is your favorite part of your job?
The best part of my job is playing with food. I try to make that a priority every day. Coming up with new dishes is always exciting and tasty. I also love seeing the guests in the restaurant; it is like throwing a dinner party every night.
What is your tastiest dish?
Asking me what my tastiest dish is is like asking me to pick a favorite child. When I am craving a Scooby snack I like our grilled cheese and roasted tomato soup, when I am looking for a full meal I love our pork osso buco with spinach spaetzle.
What are your thoughts on the Valley dining scene?
I am incredibly optimistic and encouraged by the Valley's dining scene. With inspired independent chefs and restaurateurs with young energy and fresh ideas planting their roots in our Valley, I expect a huge shift in our dining experiences. Already since I have been here (1997), the mentality has changed. Opportunities for independent restaurants to grow into spaces that used to be filled with chains, or cookie-cutter restaurants, are everywhere now. I am happy to be part of the culinary push to become a dining destination for the nation.
What inspires your dishes?
I think that as a cook I find inspiration everywhere. Magazines, TV shows, other great restaurants, even nonfood related ideas sometimes turn into dishes or dish concepts. Having said that, my biggest inspiration comes from my team in the kitchen. We often start a conversation about an idea and it snowballs into a great dish. The collaboration becomes the inspiration.
How do you keep creative in the kitchen?
Creativity with food has never been hard for me. Food can be turned into so many different experiences and tastes and presentations that the combinations are limitless. Cooking everyday helps to keep the creative process going. Another side to that coin is that most of the food itself becomes the inspiration to be creative; sometimes, being creative means not to overdo it and let the food item speak for itself.
Photo by Cassandra Tomei.
Check back next week for another Valley Top Chef!