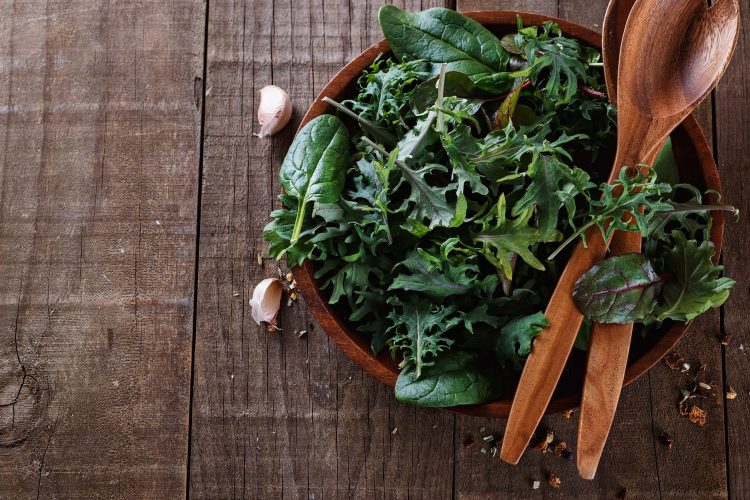 We've asked some of our favorite docs around town for their weekly grocery list to make sure we're stocking our fridge and pantry the same way as the healthcare pros. Today, Dr. Saima Saeed,, CTCA Outpatient Care Centers, Scottsdale, North Phoenix and Gilbert, Hematologist and Medical Oncologist of CTCA Phoenix, shares her grocery-list staples.
Avocados. Avocados have healthy fats which help lower bad cholesterol. They are also a source of fiber and vitamins.
Walnuts and almonds. They have protein and omega-3s which help keep your brain young while fighting off heart disease by improving your cholesterol. They also contain protein and fiber which help me feel full longer.
Green leafy green vegetables (i.e. kale and spinach). Vegetables are a great source of nutrients and antioxidants including vitamin C, vitamin K, folate, potassium, magnesium and calcium. They are also a great source of fiber.
Sweet potatoes. Rich in fiber, beta carotene, vitamin C, folate (which may reduce the risk of heart disease and prevent certain birth defects) and are low on the glycemic index which helps prevent spikes in insulin.
Beans. They provide healthy protein without the fat that you can find in animal products. Beans are also a great source of fiber and vitamins such as iron, phosphorous and potassium.
Berries (blueberries, raspberries, blackberries, strawberries). Berries are a great source of antioxidants, fiber and other nutrients. They also help curb my sweet tooth.
Steel-cut oats. Makes for a delicious and hearty breakfast. It has soluble fiber that helps lower cholesterol and guards against type 2 diabetes.
Green tea. Green tea is rich in polyphenols like EGCG that helps to reduce inflammation and prevent cell damage.
Wild-caught salmon. Loaded with protein and omega-3 fatty acids which are great for skin and a positive mood.
Dark chocolate. Research shows that eating moderate amounts of dark chocolate which is high in cacao also brings health benefits to your heart. Plus, it is a healthy treat!