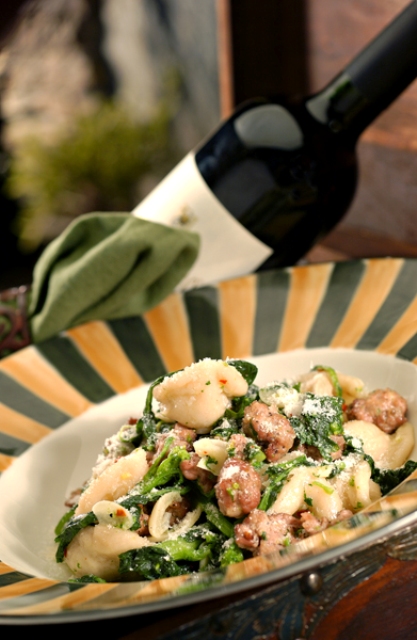 Just when you thought it was time to rest your turkey-stuffing and pie crust-filling hands, the time has come to start thinking about your upcoming holiday feast. Thankfully, Scottsdale's Sassi restaurant is making it a bit easier–and much more delicious–with this weekend's interactive holiday cooking class. On Saturday, Dec. 4, at 11 a.m., Sassi's new Executive Chef Christopher Nicosia leads guests through personalized instruction and–better yet–a three-course lunch, rounded out with Italian wines. (The Italian-inspired lunch features dishes created in the holiday cooking class.)
The first course features an assortment of antipasti–perfect for holiday parties and tastier than pigs-in-a-blanket–including bruschetta with heirloom tomatoes, fennel, marjoram and fresh mozzarella; arugula with baby pear and gorgonzola involtini; and prosciutto-wrapped roasted asparagus with tarragon aioli. For a hearty second course, guests will learn how to make Sassi's signature handmade orecchiette. A chocolate-and-espresso custard with fresh ricotta fritters follows for dessert.
Sassi's interactive holiday cooking class if from 11 a.m. to 1 p.m. and is $65 per person. Recipes are provided to class attendees. http://sassi.biz/.