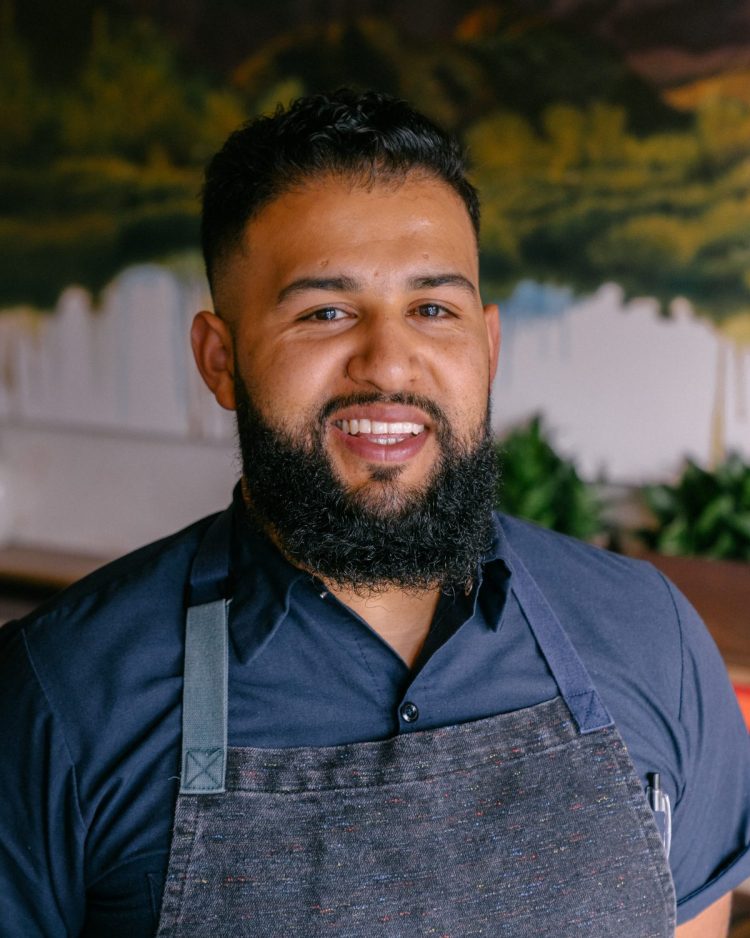 Get to know Executive Chef Rene Andrade of Ghost Ranch and Tempe Public Market Café and learn how is duo of dining destinations are setting themselves apart in Tempe.
How did you get into the dining realm? My interest in the food world started at a very young age. I have always been close with my family, and at all our gatherings, food was a main focus. I loved how food had the power to bring people together and create a community, so I knew that I wanted a future in the industry. I professionally started working in kitchens after attending culinary school when I was 17, but had worked in and around kitchens since the age of 13.
In a sentence, describe Ghost Ranch. Likewise for Tempe Public Market Café. Ghost Ranch is an homage to the Southwest, both in our menu which offers modern renditions of classic dishes and our atmosphere that speaks to the unique charm of the region. Tempe Public Market Café offers a menu inspired by our local farmers and the comfort of home cooking, in a space where every day feels like a weekend.
How do you set your restaurants apart from others in Tempe? Our heart. We have a team full of people who are passionate about what they do and love showing up to work every day. From our pastry team to our dishwasher to all the front of house staff, everyone is truly family here.
What do you consider the restaurants' can't-miss dishes? For Ghost Ranch, it has to be the Aztec Cake and the Sampler Platter. For Tempe Public Market Café, our pizza and the udon noodles.
Both Ghost Ranch and Tempe Public Market Café are really cool, beautifully designed restaurants. How big of a role does the interior design play in a restaurant? It plays a huge role. We collaborated with the super talented Gennaro Garcia on both spaces. He fully understood the type of atmosphere we wanted to bring to the community and his design really enhances both places. He created a space you want to be in.
What is the most rewarding part of your career? Most challenging? The most rewarding part of my career is the impact my team and I are able to have on the community. We try to give back as much as we can and it feels very rewarding to be able to do that. The most challenging part is feeling the need to please everyone. It can be a hard balance.
What are your hopes for the restaurants long-term? My hope for both of the restaurants long-term is for them to continue to be South Tempe staples and a part of this amazing community.