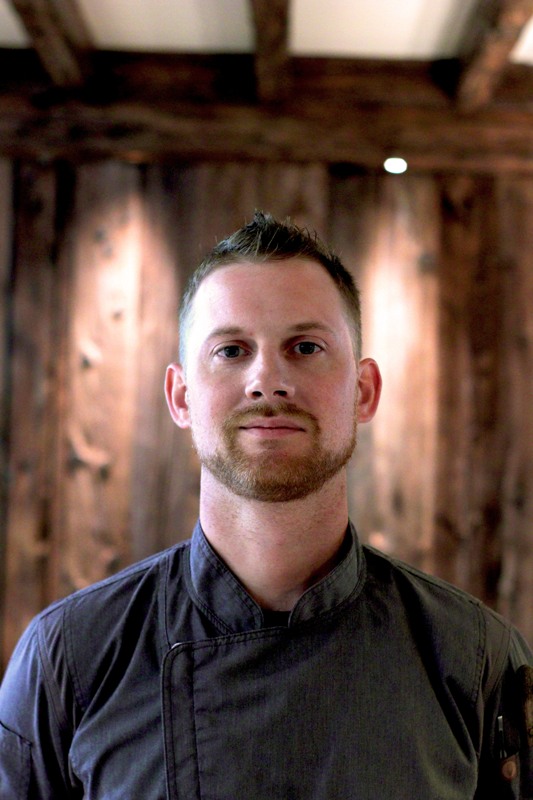 Get to know Executive Chef Nate Cayer of Roosevelt Row's new Cambria Downtown Phoenix.
How did you get into the dining realm?
My first job was at a little Mexican restaurant called Julio's Cantina in Vermont. I started off in the dish area and, like most people, wanted to move up. I was told to pick up a knife, and one thing lead to another until I landed jobs at higher-end venues, improving my skills and refining my palate along the way.
Tell us about Cambria Downtown Phoenix's restaurant and rooftop bar.
We will serve locally-sourced, globally-inspired cuisine. We will be a scratch kitchen, with bright, home-style dishes, while the rooftop will be cocktail-focused and offer small plates.
What does an average day look like during the development process of the menu?
At this point, it's a lot of conceptual banter between my sous chef and I. We're constantly reading cookbooks, like The Flavor Bible, or looking for inspiration from the likes of Sean Brock, Danny Meyer and so on. We spend about two days a week actually cooking, tweaking flavors and identifying the right local ingredients. 
What is the most rewarding part of the development process? What about the biggest challenge?
The best part is the breakthrough moment: when you finally figure out how you want all of the flavors to come together. It's easy to write a recipe down; it's another thing entirely when it comes time to plate the dish.
There are stellar dining and drinking outposts downtown. In what ways will Cambria's F&B stand out from the pack?
We'll have variety of atmosphere. In the ground-floor restaurant, diners can expect an approachable menu with a fine dining touch, while guests on the rooftop bar will enjoy nice views, an active nightlife scene and craft cocktails.
What are your hopes for the restaurant long-term?
We want to be a neighborhood hangout. To do that, we will support and become a part of the local community.