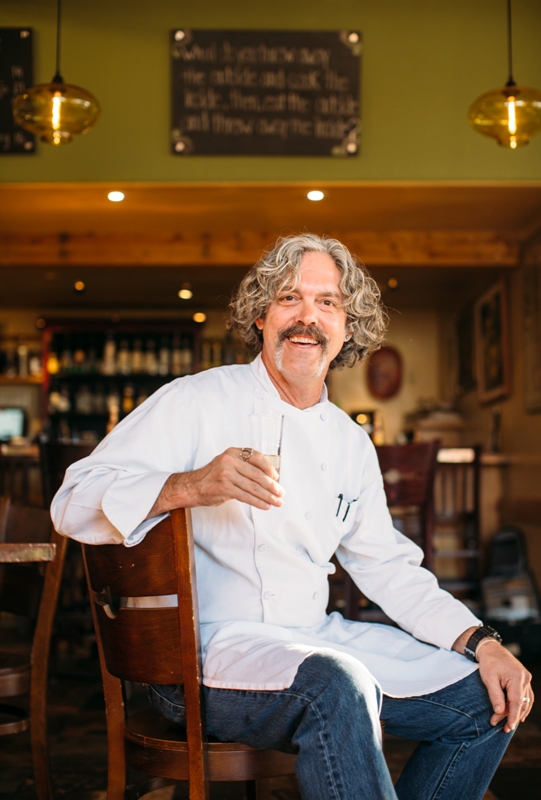 Get to know Jeff Smedstad, owner and executive chef of Sedona's beloved Elote Café. After 13 successful years, the award-winning Elote Café restaurant is finding a new home in April in a freestanding, 4,800-sq.-ft. building, only 1.5 miles from the original location.
What can guests expect with the new space? Are there certain elements that the last space didn't have that you're most looking forward to?
Guests can expect a more inviting space with more refined guest areas, a better entrance with no ramp and no adjacent swimming pool. There will be an overall nicer ambiance that will match what we do with where we are, a sense of place and a tie into surrounding Sedona beauty.
Will the menu change with the move?
The menu will remain much the same for our guests but we always innovate and add or change. With a better kitchen and bar, I expect to add a few more things to keep growing what I love to do.
How has the culinary scene in Sedona evolved over the past 13 years? In what ways would you like to see it grow?
Sedona has mirrored the rest of Arizona lately as the food and restaurants have only gotten better since I moved here 13 years ago. I would always like to see more chefs opening their own places up here.
Do you find yourself in the Valley very much? If so, where do you like to dine?
I am in the Valley from time to time; I enjoy eating at Otro Cafe and enjoy the cocktails at Citizen Public House.
What has been your crowning professional achievement thus far?
My crowning achievement has been owning my restaurant and putting forth my vision for Mexican and Southwestern cuisine.
What is the most rewarding part of your career? What about the biggest challenge?
The most rewarding part of my career is the fact that I can take care of my crew and my guests the way that I would like to be treated with no compromises. The biggest challenge is the physical toll 35 years in the kitchen can take on a person.