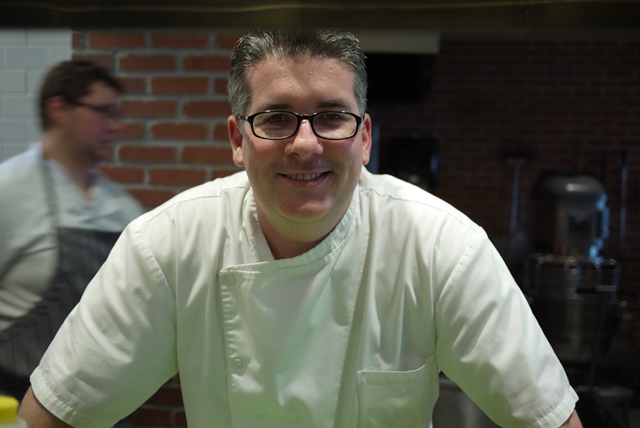 Get to know Chris Mayo, the chef behind Scottsdale's new Kale & Clover, a healthy dining concept from the Osio Culinary Group.
What can diners expect at the newly opened Kale & Clover? Diners can expect a great, new, everyday dining option in North Scottsdale. Whether they pop in for cold-pressed juice and coffee in the morning, pull a salad from the grab-and-go case at lunch or come in with the family for dinner, everything is super-fresh, healthy and totally delicious.
What are the restaurant's three must-try dishes? For me, it would be the avocado summer roll with house-made sambal (a spicy Southeast Asian condiment). The superfood salad has kale, quinoa, almonds, shaved vegetables and lemon-sesame dressing. And, the Seoul Food with kimchi fried rice, with vegetables and a poached egg.
What tips do you have for at-home cooks when it comes to healthy cooking? 1. Limit your portions. If you eat a lot, calories add up, even when eating healthy food. 2. Crank up the acid and spice. Food that don't have a lot of fat and salt needs to get flavor from somewhere else. Try seasoning with acid like lemon juice, then add some dry spices and chilies to give pops of flavor. 3. Don't just avoid "bad" foods. Fill you bodies with foods that are packed with nutrients.
Say you are inviting over a vegetarian friend. What would you cook for them that would also please meat eaters? I would make fresh tagliatelle with wild mushrooms and parmesan. Everyone loves pasta, and the mushrooms have the flavor and texture to keep the meat eaters happy.
Have you always had an interest in the culinary arts? Not always. I got bit by the culinary bug in my early 20's. I really liked working in restaurant kitchens throughout high school and college but didn't know I'd do it forever. For the longest time, I thought I wanted to be a firefighter. After I finished school and it came time to start looking for firefighting jobs, I just decided that I didn't really want to stop cooking.