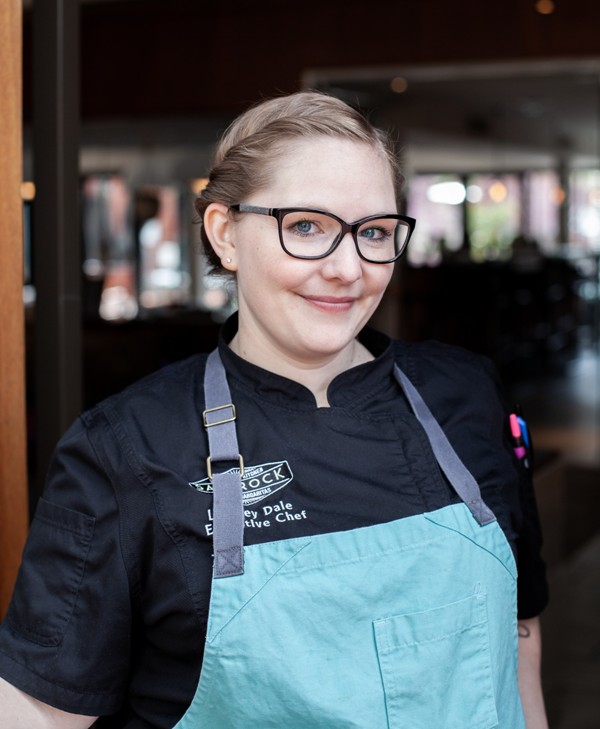 Get to know Chef Lindsey Dale, who just took over the kitchen at Sedona's SaltRock Southwest Kitchen and has revamped the menu for the first time since the restaurant's opening in 2014.  
How did you get into the dining realm?
When I was a teenager, I would help out at my aunt and uncle's restaurant three to four days per week. While working as a hostess, I was also so fascinated with watching the cooks and was constantly getting in trouble for hanging out in the kitchen.
What is the most rewarding part of your career? What about biggest challenge?
The most rewarding part of my career is making people happy through food and teaching all of the cooks in our kitchen something they may not have known how to do before. As far as the biggest challenge, I'd say the amount of hours you spend at work because of the passion. Us chefs tend to miss out on things in life like holidays and anything that happens on a Friday or Saturday. 
Tell us about the new menu.
The new menu offers familiar, yet refined favorites that share the spotlight with the unobstructed, picturesque views of Cleopatra Rock and Snoopy Rock that can be enjoyed from SaltRock's expansive patio. Pairing well with the restaurant's award-wining craft cocktails, this new menu makes SaltRock the perfect destination for a range of occasions whether guests are looking to grab a casual appetizer with friends on the patio or a romantic dinner for two under the stars.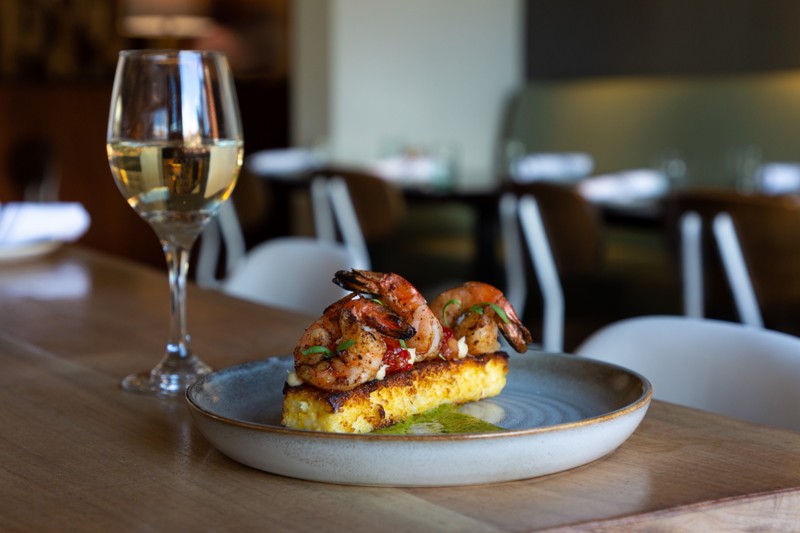 What do you consider your can't-miss dish? 
I'd say the can't-miss dish on this menu is the Shrimp & Grits (pictured, $21) with grilled corn polenta, charred scallion cilantro aioli and pepper chutney. It's unique because it's made with a polenta cake and not an actual bowl of grits. The pepper chutney is also one of my favorite things in regards to flavor, versatility and preparation. 
What advice do you have for aspiring young chefs?
Never give up. It's a hard career at times, but the reward in the end is definitely worth it. There will be tough times, but you can't lose yourself in them. 
What are your hopes for the restaurant long term?
My biggest hope for the restaurant would be for SaltRock to continue being a place where people absolutely have to come for the food and craft cocktails because it's the best in Sedona and for it to be the can't-miss food destination on their list of things to do while in town.