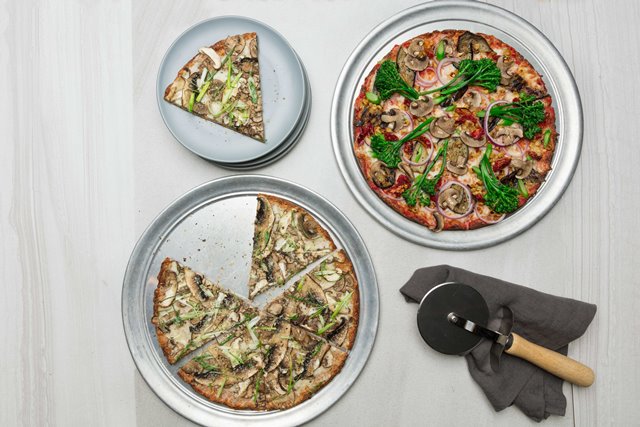 There seems to be one food that even the healthiest of eaters refuses to give up–and that is pizza. Fortunately, California Pizza Kitchen has debuted cauliflower pizza crust to make pizza-eating a bit healthier with more veggie fuel.
Crispy and similar in texture to traditional pizza dough, CPK's cauliflower crust can be paired with any of the restaurant's pizza offerings. However, we adored the veggie crust with a veggie-forward selection: the California Veggie pizza. This colorful 'za is topped with broccolini, eggplant, cremini mushrooms, sun-dried tomatoes, roasted corn, red onions and mozzarella. The parmesan in the cauli crust even added a bit of creaminess to each slice.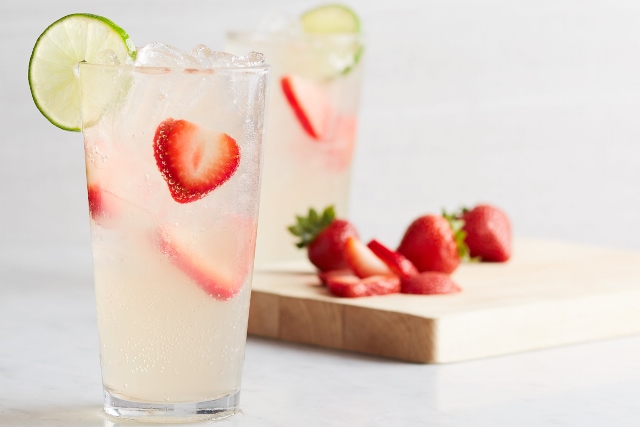 If cauli if truly your jam, you'll also want to order the spicy buffalo cauliflower appetizer. The florets are buttermilk-battered and fried to a golden brown, then tossed in housemade Sriracha buffalo sauce and topped with a salad of celery, cilantro, scallions and gorgonzola. If you didn't know you were eating cauliflower, you would assume you were having flavorful, slightly spicy boneless buffalo chicken wings. If you need to cut the heat, try CPK's refreshing Cucumber Reviver or sweet and summery Strawberry-Mango Cooler.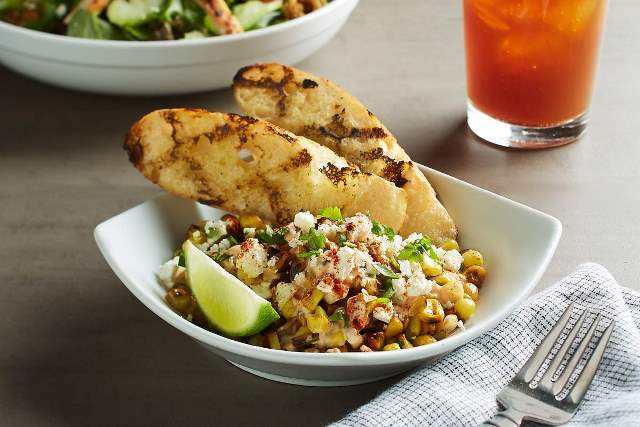 And though not keeping with the cauli theme, the menu's new Mexican street corn is a must-order. The corn, which is served off the cob, is roasted with smoked paprika, feta and parmesan and rounded out with cilantro, lime and housemade ranchito sauce. The dish is a tasty helping of sweet and (a bit) spicy, creamy and crunchy.