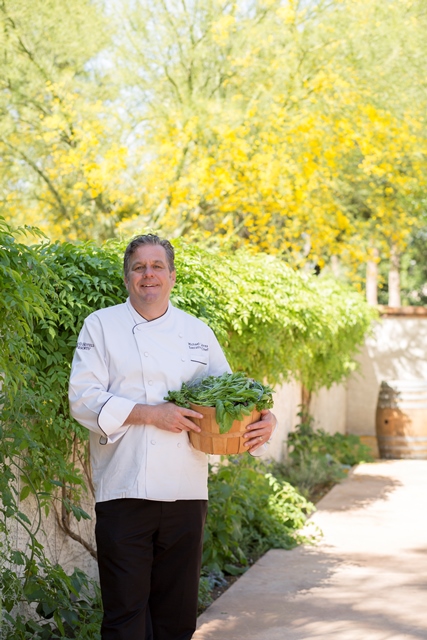 In preparation of this Thursday's fifth-annual AZ Wine & Dine event, an upscale celebration of the region's top resort restaurants taking place from 5 to 8 p.m. at Scottsdale Quarter, get to know a few of the participating chefs. Meet Michael Cairns of Omni Scottsdale Resort & Spa at Montelucia.
Resort name: Omni Scottsdale Resort & Spa at Montelucia
What are your favorite resort restaurants, in the Valley and otherwise? Sierra Mar Post Ranch Inn, Seven Glaciers in Hotel Alyeska (Girdwood, Alaska), Humuhumunukunukuapua'a (Grand Wailea, Maui), As far as local restaurants, Talavera at the Four Seasons, deseo at the Westin Kierland, and Beau Mack at the Sanctuary.
When people are choosing a vacation or staycation destination, how do you think the resort's restaurant factor into their plans? I believe it's a major component  but it is not a key factor. If you came to Phoenix about 15 years ago that would've been a huge factor but with all the restaurants that are all around the Valley location, resort comfort and lodging amenities have been the focus. Location plays another factor as well as value perceived packages.
Many hotels are focusing packages on food adventures. Why is this so popular? As people travel they want information and local experiences and products as much as possible meaning produce, dairy , cheeses, hand-crafted beers, spirits, as well as art.
Many incredible chefs got their start at a hotel restaurant. Why are hotels such a breeding ground for talent? Resorts are able to give young culinarians the discipline needed as well as business acumen and creativity through the ever changing guests and menus.
What are your hopes for resort restaurants in the future? I hope that owners and operators of resort restaurants will still stay true to a sense of place and not conform or be "cookie cutter."