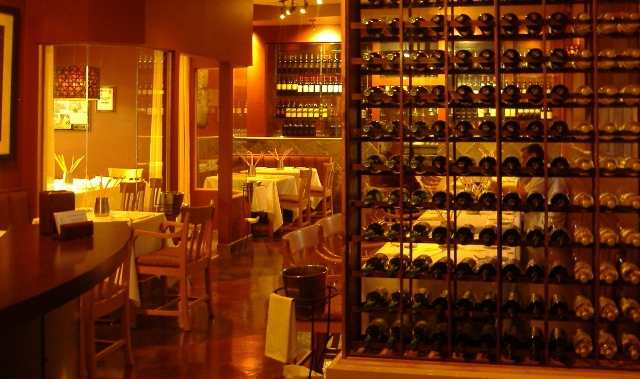 Don't have time to hop on a plane this holiday season? Or maybe you just don't want to deal with travel-size shampoo bottles and flight delays. Whatever your season for staying put, you can still experience the world this Friday with Heirloom's Around the World in Four Courses dinner. For $65 per person (plus tax and gratuity), guests at the Scottsdale restaurantcan enjoy a four-course menu prepared by chef extraordinaire Michael DeMaria, with wines, inspired by various countries.
First Course: United States
Jumbo Lump Crab Cake, Crab Remoulade
Paired with St. Gregory Pinot Blanc, Medocino 2009
Second Course: France
Mussels A la "Muniere" with Artisan Pasta
Paired with La Griveliere Cotes Du Rhone "Tete de Cuvee", Rhone 2008
Third Course: Italy
Lamb Osso Buco, "Mirepoix" Vegetables, Blood Oranges
Paired with Avignonesi, Vino Nobile de Montepulciano Tuscany 2007
Fourth Course: World Blend
Tiramisu Tartlette with Mocha Froth
"Mother Earth" Coffee
To reserve your spot at Heirloom's Around the World in Four Courses, call 480.515.2575 (reservations required).