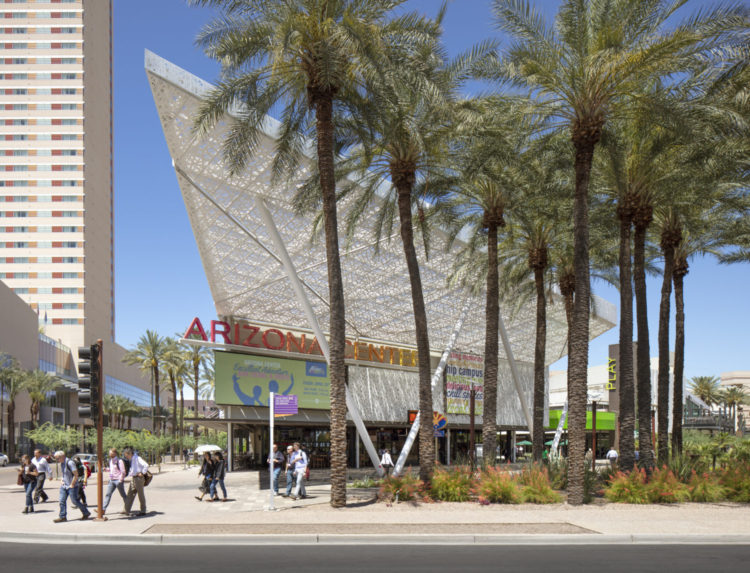 Arizona Center announces its exciting fall schedule of events!
To welcome the new season, Arizona Center is hosting a weekly Farmer's Market from 10 a.m. to 2 p.m. every Thursday in the Courtyard. Vendors include local businesses with specialty items like Fluffy Vegans, Sun Tan Honey Farm, Doctor Hummus, Mama Olga's Tamales, Prickly Pear Tea, Wellphora CBD, Take A Peak Spices, Big Red Hot Sauce, Vela Foods, Polish Goodies and Valley Keto, among others.
New this fall at Arizona Center is a monthly Artisan Market starting in October. Local artisan vendors will sell their handmade items on Tuesday, Oct. 22, Tuesday, Nov. 19, and Tuesday, Dec. 10, from 11 a.m. to 6 p.m. Vendors include Imperfect Creations selling handmade jewelry, Slick Art and Sarah Luckas Studio featuring original works of art, Sage and Gold's vegan and organic handmade products for the mind, body and spirit, Trip the Light's unique, handmade lamps and more.
On Friday, Nov. 1, during Flavors of Arizona Center from 3 to 7 p.m., Arizona Center retailers will offer free samples, beverages, product discounts and more to all attendees. Participating retailers include 1130 The Restaurant, Canyon Café, Cold Stone Creamery, BoSa Donuts, Mi Amigos, Corner Bakery, Kwench Juice Café, Powered Up Nutrition, Starbucks, AMC, Hooters and Moriah II Nail & Spa. Guests will also enjoy live music, wine and games for a Friday afternoon of fun.