One of the best things about calling the Valley home is its hotbed of fun springtime events. If you're getting in on the hosting action and want to make its easier on yourself, perhaps a call to Gypsy Restaurant Group is in order.
Gypsy Restaurant Group is behind the popular food trucks, Dilla Libre and Pho King. (Both have standalone restaurants, too.) Though you'll find these eats at many Valley events and festivals, they are also a favorite for private catering.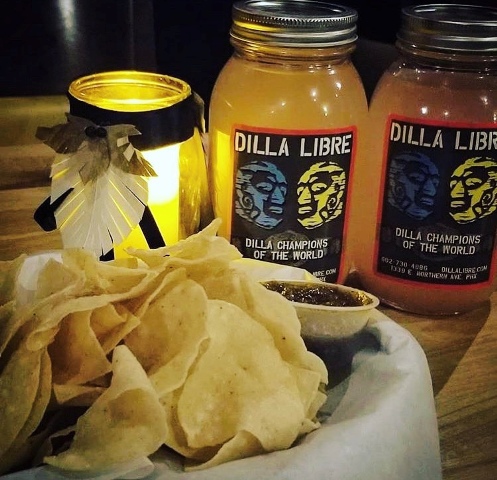 Dilla Libre (formerly Luncha Libre) specializes in–as its name suggests–the quesadilla. The menu include flavors from across the globe with favorites being All Thai'd Up, the Steak and Bleu and the Impossible Dilla (which is a vegan option). These hearty 'dillas are bursting with flavor and convenient for party settings. Dilla Libre's refreshing agua frescas are also a big hit–you can even add alcohol to kick 'em up a notch for your event.
Pho King is a fusion concept that, like Dilla Libre, features a variety of global flavors with a focus on dishes that combine Asian and Mexican flavors. Signature dishes include the Pork Pozole Pho, the Downward Dog Vegan stir-fry and the Bandido stir-fry. The stir-fries are a healthy option, brimming with fresh veggies and can even be ordered with a bed of mixed greens instead of rice for the calorie-conscious.
Keep an eye out for Gypsy Restaurant Group's upcoming Paradise Bar Car, which is a Burning Man-inspired mobile bar for catering and festivals that will act as the centerpiece for the party (think party lights, sound system and a DJ booth)!