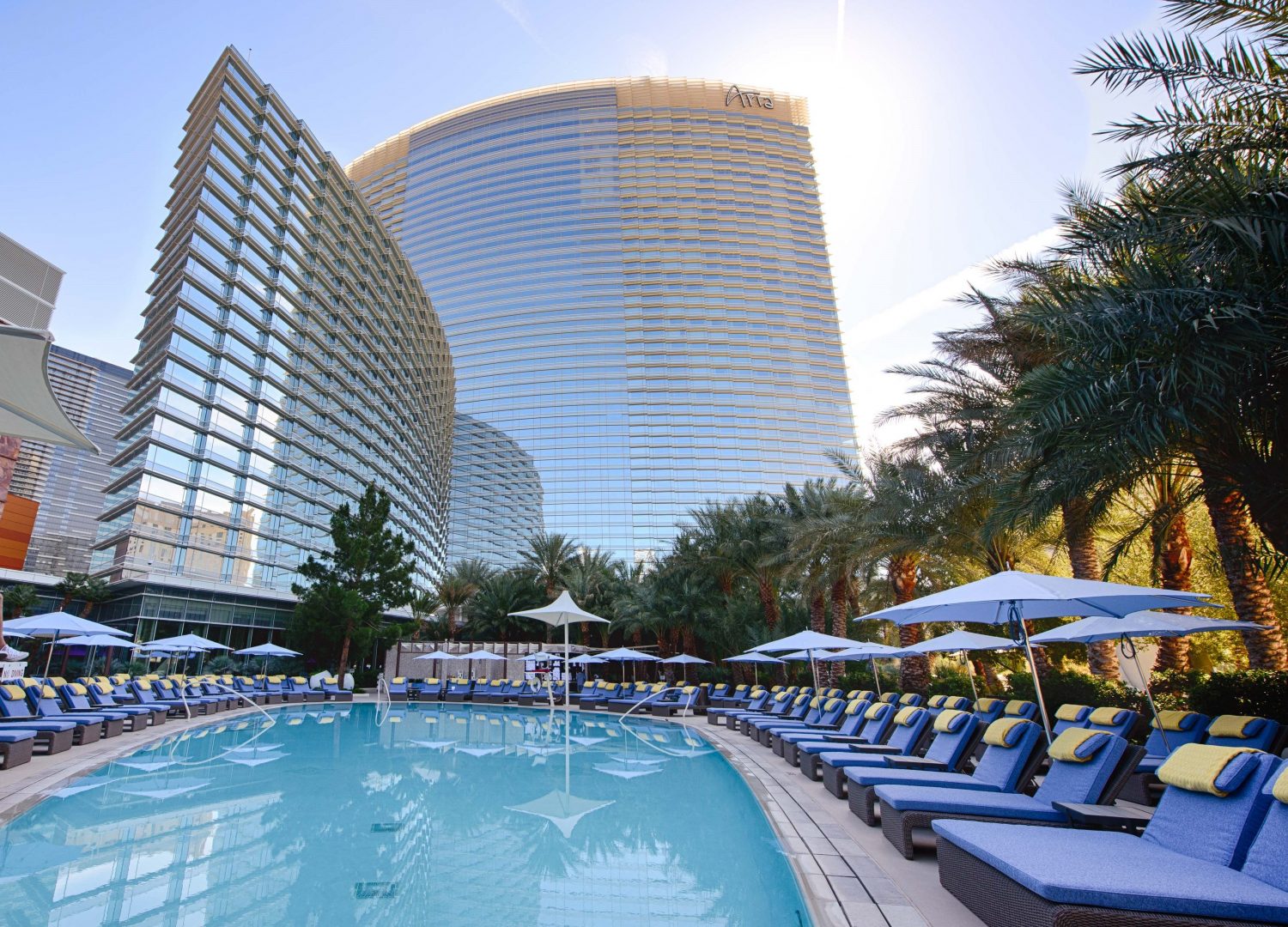 Sun lovers and pool loungers rejoice – the Aria Resort & Casino in good ol' Viva Las Vegas has created a fun new opportunity for relaxation at their recently opened Sky Pool.
Designed to be a private retreat for Sky Suites guests, the pool offers a luxurious experience complete with a private guest entrance, complimentary refreshments and more.
Guests will be immersed in a periwinkle and soft yellow-colored area with luscious palm trees and impeccable landscaping upon entering the Sky Pool. There are endless seating options, as the resort has put in 125 single and 15 double chaise lounge chairs as well as five daybeds. To add to the luxury, every 90 minutes guests can expect complimentary indulgences like the resort's signature iced teas, chilled towels, smoothie shots and more.
For even more pampering, guests can receive poolside back or foot massages from trained specialists from The Spa at Aria. If this amenity sounds enticing, chance are you'll want to check out the "Beat The Heat" massage, which utilizes chilled marbles to help sunbathers stay cool.
One of the last pool features that make The Aria one of the most eminent luxury resorts on the Vegas strip is its private cabana rentals. Each of the eight cabanas come equipped with a flat screen TV, dining table with high-end cheese and fruit platter options from the dining menu, cabana attendant, comfortable chairs and curtains that guests can leave opened or closed.
Between the gorgeous view and top-notch amenities and services, there's pretty much no way guests could leave unsatisfied. Next time you hit the road for Vegas, make sure to check out Aria.