One of our favorite valley hotels just scored some extra points in our hearts.
Hotel Valley Ho recently partnered with local Ronald McDonald House Charities of Phoenix, and worked to completely flip a guestroom at the house to be a kid's absolute dream room.
Before
Taking the worn down, but Mickey Mouse loving theme of the room, employees of Hotel Valley Ho worked their own magic.
Aware of the fact that it is really the parents that spend the majority of the time in the guestrooms, Hotel Valley Ho wanted to keep the Mickey Mouse theme, but make it more stylized and adult-friendly as well.
Here is just a quick overview of what the team did to the room:
Repaired the ceiling
New paint
New tile
New bed frames
New dresser
New vanity
New desk and chairs
New lamps
New ceiling fans and drapes
New wall-mounted TV
New artwork and mirrors
Whew, that's a lot of stuff!
After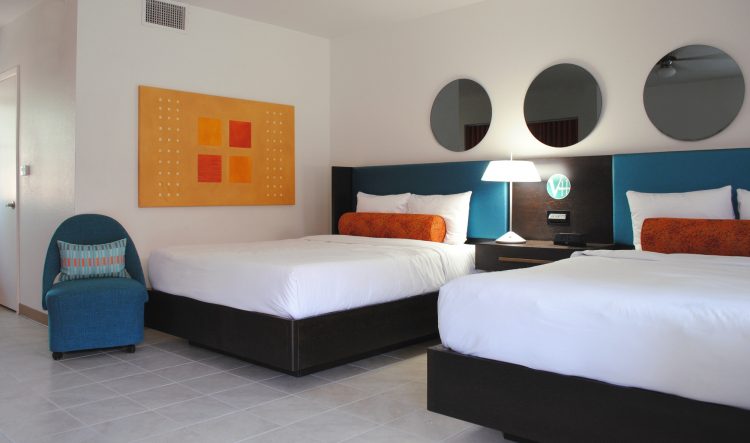 Not only did the Hotel Valley Ho team completely renovate the room, they also brought along with them donated items for the Ronald McDonald House, and will be continuing to collect things to donate including:
Cleaning products
Toiletries
Linens
Office supplies
Gift cards