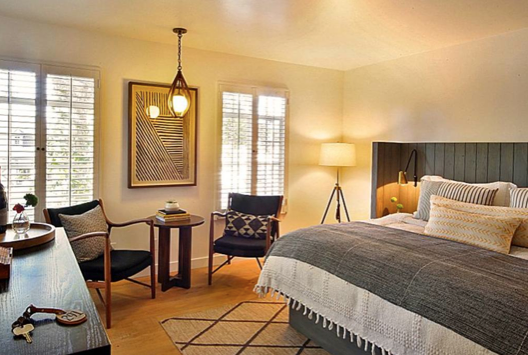 Common amenities such as continental breakfast, free Wi-Fi, and public parking are an expectation when traveling today, so it takes more than just that for hotels to truly set themselves apart.
Located in the heart of the Danish village Solvang, California, a new boutique inn opens April 23 and plans to stun guests by its beauty and quaint European inspired charm. The Landsby is a 41-room hotel that sets a sophisticated and cozy feel for both jet-setters and locals, encouraging guests to "Stay the Landsby way."
The hotel features a Northern European inspired clean and contemporary design. It also includes a dynamic bar for guests to unwind with a glass of local wine or craft cocktail while taking in the lush views of the hotel's private courtyard garden.
The hotel's restaurant Mad & Vin offers new twists on Danish classics and incorporates seasonal ingredients from the coast.
The Landsby is offering an opening promotional package to all interested guests that includes:
Two wine tasting vouchers for two at local tasting rooms
Two signature shrubs at the property's Mad & Vin Restaurant, opening May 1
Upgrade to the next available room category
Rates starting at $189.00 (May 1st -June 30th)
All guests receive daily continental breakfast, complimentary wifi, and free parking
The hotel aims to create a unique and culturally rich experience to each vacationer. Located just a four minute walk from the Solvang Festival Theater and an eight minute walk from Old Mission Santa Ines, it is even set in a perfect location to spend time on and off the property during your trip. However, with all that The Landsby has to offer, and in the comfort of its antique furnished rooms equipped with a fireplace or balcony, you may never want to leave.
For more information visit http://www.thelandsby.com/
Photo Courtesy of http://www.thelandsby.com/
Story by: Jen Dunkin