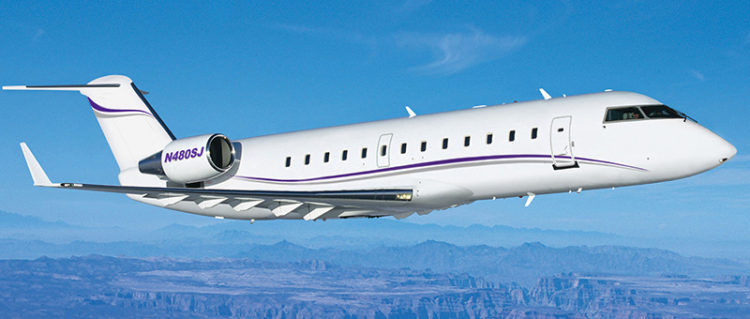 Set Jet, a membership-based private jet charter company is launching this November in Scottsdale. Set Jet will offer travelers direct flights to some of the West Coast's top destinations including Los Angeles, Orange County, San Diego, San Francisco and Vegas, plus seasonal flights to Aspen and Cabo San Lucas. Originally launched in Scottsdale in 2012 before expanding to other cities, Set Jet is opening up memberships once more due to demand and has just completed its headquarters, private VIP terminal and member lounge at the Scottsdale Airport.
How It Works
Travelers can hop aboard the safety-proven Bombardier Challenger 850/CRJ 200 luxury aircraft with 13- to 15-seat ultra-VIP cabin configurations. The new service bridges the gap between flying commercial and flying private and caters to those who plan ahead by scheduling or "booking" flights by choosing their chosen time of departure and destination city. Additional travelers can join the fun by "buying a seat" to the same destination up to 30 minutes before departure.
Set Jet utilizes private and non-congested VIP terminals to skip the stresses and inconveniences of commercial air travel like flight delays, slow security, premiums for last-minute travels and check-in requirements. To top it off, Set Jet has teamed up with five-star restaurants, resorts, luxury brands and other service providers like rental car companies for added benefits for its members.
Membership
Set Jet membership is limited and costs $99.95 per month with a one-time $99.95 security check fee. Guest members may pay the $99.95 rate for a single month, plus the $99.95 security check fee. Flights cost between $400 and $470 one-way, including taxes and fees.
Set Jet is scheduled to begin flight service in December, just in time for holiday travel.
For more information, visit: setjet.com