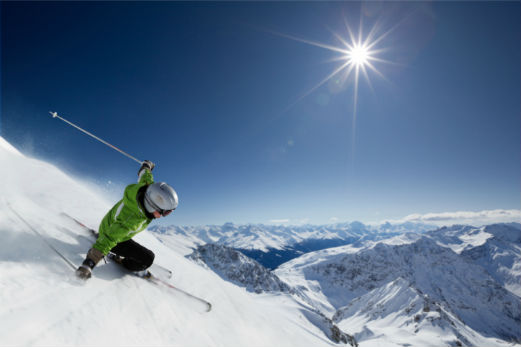 As cooler weather slowly declines summer heat, skiers start to develop a hunger for snow season. While we love the classic ski towns like Aspen and Telluride, newcomers are making their way to National Geographic's best lists. This year National Geographic writer Aaron Teasdale announced 10 of the freshest new towns to the community — did your secret ski spot make the list?
"Best For: Utah powder seekers who don't like crowds"
"Best For: Mixed groups of hard chargers, beginners, and nonskiers who'd rather do their gambling off the slopes."
"Best For: Vertical-devouring powder hounds with movie-star ambitions."
"Best For: Those seeking an off-the-trodden path, powder-smothered destination that's more about relaxed authenticity than thread count."
"Best For: Non-extreme skiers and boarders seeking the famed tree skiing of the Selkirks without the trip to Canada."
"Best For: Families seeking virtually guaranteed powder in a salt-of-the-earth ski town."
"Best For: Cliff huckers and park rats looking for California sunshine on one of America's best big mountains."
"Best For: Families looking for an inexpensive Rocky Mountain ski vacation in the wilds of Montana."
"Best For: Eastern skiers and boarders seeking a classic New England skiing experience."
"Best For: Budget-minded families with multisport inclinations and a taste for the Southwest."
This is an excerpt from and article published by National Geographic, for the full article, click here.