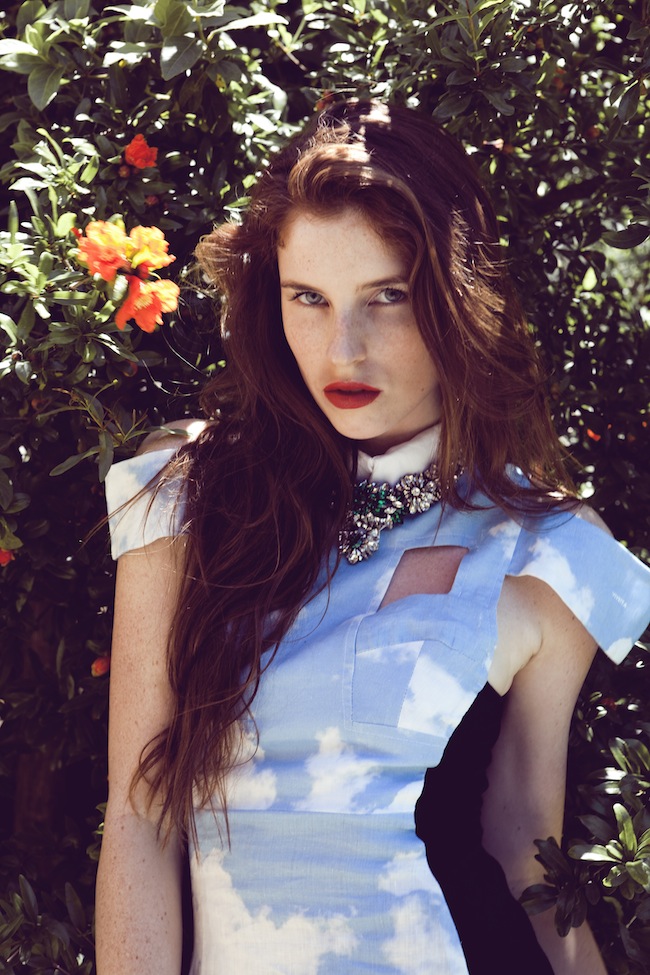 Meet Katie Flanigan, a fresh face of FORD Robert Black Agency, as she shares everything from her inspirations to juicing.
Where were you born?
Arizona.
What made you decide to become a model?
I started as a dancer at a young age which was my first passion. When I first started modeling I was really excited because I still got to express myself through movement and emotion very much like dancing, but it was being captured and turned into beautiful pictures. The collaboration of a model and a photographer is very much like a dance, and I really love that about modeling.
What major cities have you modeled in?
Phoenix, Los Angeles and Milano.
Who is your favorite designer?
Versace.
Who is your favorite model?
Abbey Lee Kershaw.
If you could be on the cover of any magazine, what would it be and why?
Mirage Magazine, because it's my favorite.
Where is your favorite location to shoot?
Outdoors. My favorite location I have ever shot at was in Florence, Italy at a beautiful country home surrounded by nothing but nature.
Can you share your favorite beauty secrets?
Juicing is the secret to beautiful skin.
Who inspires you and why?
I see inspiration everywhere… whether it's a stranger walking down the street, a sunset, my best friend, my mom… seeing beauty and joy brings inspiration.
iPhone or Blackberry?
iPhone.
What do you hope to accomplish by the end of this year?
I can only hope that life continues to treat me as well as it has been.