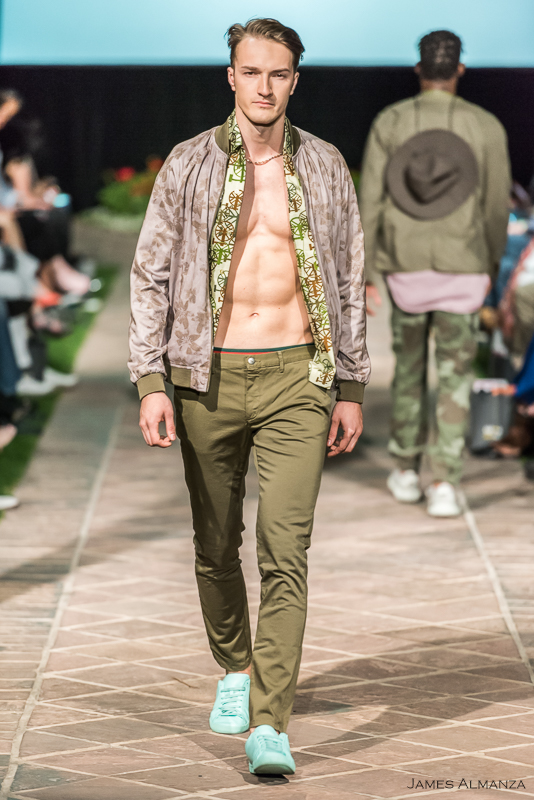 Name: Deividas Molocajevas
Age: 23
Married/Single: In a relationship
Kids: Not as far as I know!
City you live in: Scottsdale
A typical day in my life includes…
freshly squeezed juices, exercise, photo shoots, restaurant design planning, troubleshoot restaurant development, and often various trips through US and the World.
I was born…
in Klaipeda, Lithuania. A small country located in Europe.
My favorite things about Arizona…
Diversity, scenery and location! Arizona is gorgeous, the land is very diverse. I have woken up in the morning, left my friends to tan and have driven just 2 hours north to ski on top of a mountain. The scenery; Mountains, waterfalls, cactuses, palm trees, Grand Canyon, Sedona, horseshoe bend, Havasupai falls, all are breathtaking! Location, within a 5 hour car ride, you can visit Nevada, California, Mexico, and Utah. Since I'm a heavy traveler, Arizona seems like a great place to live.
I'm listening to…
Bob Proctor audio files, he's one of my life mentors. Whether it comes to business, dealing with people, or just a general perspective on life.
My family…
challenges me to push myself and achieve whatever I set my mind to, they keep me on track.
If I could have dinner with anyone, it would be…
I'm sure a lot of people would have a famous person either currently or one that has passed away, but I would have dinner with my grandmother that passed away when I was 5. I have very few memories of her and I would like to find out a lot more from her about her and about our family in general. The better I understand where I can from, the better I can begin to understand myself.
One thing I cannot live without…
is the same thing I wish I could live without, my phone. Unfortunately it would be near to impossible to get my daily errands accomplished without my phone.
When I was younger, I wanted to be…
a professional soccer player. I used to spend most of my days on the soccer fields growing up. I played college soccer and even today I play on the field often.
I'm inspired by…
people that have accomplished numerous obstacles in their life, whether their professional athletes, singers, actors, models and of course noble prize winners. Just another example that people can accomplish whatever they set their heart to.
The one person who motivates me is…
My family and friends that I see that are suffering in Lithuania. When I find out that my grandparents love to go to the pool, or to a fresh farm but don't because they cannot afford to, it breaks my heart. When people close to me, are sitting at home and counting coins to afford medicine, it breaks my heart. I try to help as much as I can, whenever I can.
If I could change anything in the world, it would be…
During my travels I have seen a lot of people in hunger, and I've tried to help who I can. Life is beautiful but not when you have to worry whether there will be anything to eat tonight, or whether one will be able to provide food for their family. This is a feeling no one should be faced with.
The perfect day would be…
be woken up by the sound of waves, with fresh fruit and vegetables. Have a good run by the beach, and lift.
My first job was…
My first job was housekeeping for Von Maur (similar to Macy's) in Glendale IL. As my first job I recall cleaning toilets as a daily task, which I'm glad I had the opportunity to experience and value. It makes a great story as a starting point for a great life.
My favorite escape…
Nature, nature is my best escape from problems and when I feel overwhelmed. Whether large bodies of water, or mountains, I find piece peace there.
My life…
is beautiful, challenging, and yet filled with much reward and happiness. Often times I just stop and value appreciate my life as it is.
I'm currently working on…
competing for Phoenix fashion week Arizona Top 40 models, building/designing a European restaurant named "sonatas restaurant", a juice coffee shop "Restart Bar" and developing a reality tv show about our family.
Always…
try to take advantage of all changes that occur in my life.
Never…
I will never forget my earliest memories of my life. My family did not have much, we used to share a
bathroom and a kitchen with all the remaining families on the same floor, but they gave me as much as they could. It breaks my heart to remember how long my parents saved money in order to buy me a bicycle and how it was stolen before they even gave it to me. I will never forget where I came from, no matter how much I achieve in life. Money will not change where I can from and my beliefs.
Favorite Quote…
"Dream Big! Small dreams have no magic."
Biggest Dream…
I am a dreamer, I have many dreams and many goals. Few of my dreams include to model for world renowned brands such as Versace, Zara and Gucci. With these connections in modeling to get in the film industry. I dream of acting in movies and being as great as Denzel Washington and Leonardo DiCaprio. My two all time favorite actors.
My Pet Peeve(s) …
Whether it's work related or a personal day to day tasks, I get a bit annoyed with people when they don't do what we agree on. When people say one thing and do otherwise. It's difficult to get anything accomplished with such people.
Phoenix Fashion Week is the leading fashion industry event in the Southwest. The organization's mission is to bridge the gap between national and international designers and premier retailers and top fashion media. Phoenix Fashion Week's ultimate goal is to garner global exposure for Arizona's fashion industry. Through educational fashion seminars, year-round fashion events, and charitable partnerships, Phoenix Fashion Week is gaining rapid acclaim for its community-service efforts and for infusing world-class innovation into the Southwest.
http://phoenixfashionweek.com/