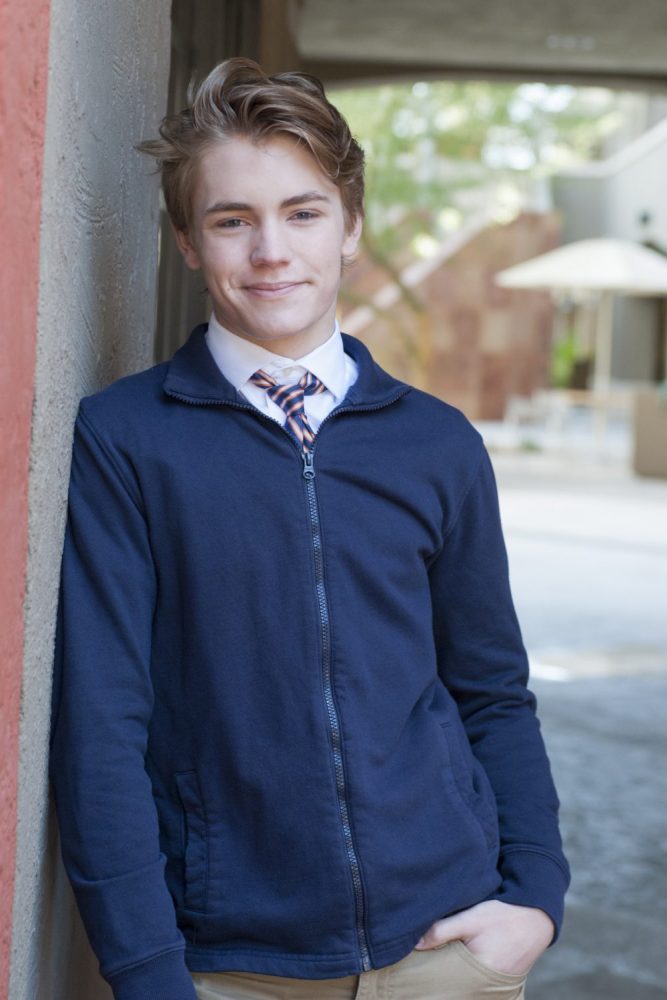 Name: Carter Mengedoth
Age: 16
Title: Face of Foothills Finalist
Married/Single: single
Kids: no
City you live in: Scottsdale
A typical day in my life includes…
school, hockey, running, and cracking jokes . . . heavy on the cracking jokes.
I was born…
July 23rd, 2001.
My favorite thing about Arizona…
the sunrise and sunset.
I'm listening to…
my whole life has been surrounded and engulfed in classic rock.
My family…
is the best mixture of dysfunctional and loving.
If I could have dinner with anyone, it would be…
Stephen Hawking.
One thing I cannot live without…
my skates.
When I was younger, I wanted to be…
anything that took me places.
I'm inspired by…
the man that I want to become.
The one person who motivates me is…
my uncle.
If I could change anything in the world, it would be…
to stop it from dying.
The perfect day would be…
wake up early to go water skiing and eat breakfast on the boat, then go to the rink and play hockey, then end the day wakeboarding.
My first job was…
working at a restaurant at the lake.
My favorite escape…
Woodcliff, Nebraska.
My life…
is absolutely fantastic.
I'm currently working on…
my skills as a hockey player.
Always…
surround yourself with the best friends you have in life.
Never…
let failure stop you.
Favorite Quote…
"If he gets up, we'll all get up. It'll be anarchy" – The Breakfast Club.
Biggest Dream…
to work at NASA.
My Pet Peeve(s)…
giving someone advice that will make their life easier or less stressful and them not taking it.