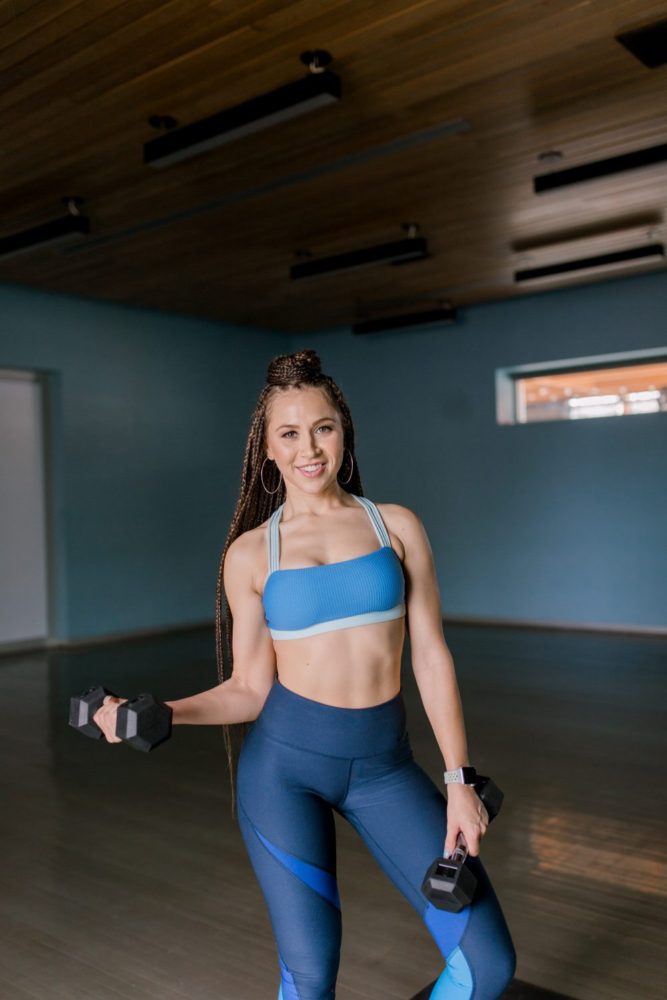 Name: Unique Haro                   
Age: 30
Title: Director of Marketing, Party Starter and Yoga Sculpt Instructor at The Madison
Married/Single: Single
Kids: Nope
City you live in: Scottsdale
A typical day in my life includes…
waking up to get a sweat worthy workout in. Grab a cup of coffee and begin working on finding the newest remixes from my favorite artists to play in my Party on a Bike and Yoga Sculpt classes. I am also the Director of Marketing and Community Outreach so networking to grow the business is part of my day to day as well.
I was born…
in Tucson, AZ.
My favorite thing about Arizona…
the warm sunny weather.
I'm listening to…
Nicki Minaj, Migos & Future…all day every day!
My family…
is my #1! My nieces are the SH***TTT!
If I could have dinner with anyone, it would be…
Nicki Minaj.
One thing I cannot live without…
chips & guac.
When I was younger, I wanted to be…
a lawyer.
I'm inspired by…
people that work hard, are passionate and genuine in their care for others.
The one person who motivates me is…
the person I know I'm capable of being. Knowing I'm here to fulfill a purpose greater than myself motivates me to inspire others.
If I could change anything in the world, it would be…
inequality, across the board – ethnicity, sex, age, religion…HELLOOOOO DIVERSITY!
The perfect day would be…
coffee for breakfast, morning workout in the sunny weather, sushi for lunch, afternoon spin or yoga class.
My first job was…
at Baskin Robbins! I love ice cream <3
My favorite escape…
the beach.
My life…
is a reflection of the hard work and passion I put into everything I do.
I'm currently working on…
shhhhhh- can't give all the secrets.
Always…
work for what you want.
Never…
settle to meet the standards of someone else.
Favorite Quote…
"No one can make you feel inferior without your own consent" – Eleanor Roosevelt.
Biggest Dream…
to touch and have a positive, healthy impact on as many people as possible
My Pet Peeve(s)…
people without manners.
Click here to order a Trendsetters reprint.