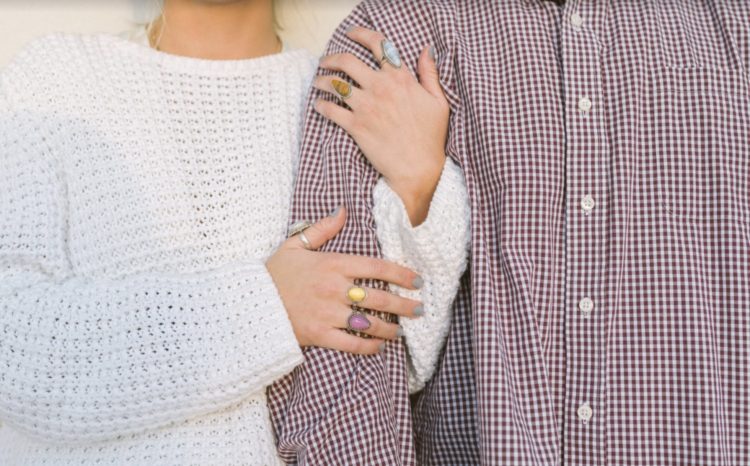 Name: Rigden Brinkerhoff
Age: 22
Title: Founder of Evora Jewelry Co.
Married/Single: Married
Kids: No
City you live in: Gilbert
A typical day in my life includes…
being as structured, organized and efficient as possible.
I was born…
in Mesa, AZ!
My favorite thing about Arizona…
the people first. I love the desert landscape and the rest of nature here.
I'm listening to…
if you're referring to music, I love synth-pop. It's a Segway off of 80's pop with a little bit of funk and jazz mixed in there.
My family…
is the greatest.
If I could have dinner with anyone, it would be…
Kyle Mohney or Robin Sharma.
One thing I cannot live without…
my wife or socialization. I love being around people and groups of people!
When I was younger, I wanted to be…
a lot of things, but I've always loved modifying things and making things better.
I'm inspired by…
people who do what they believe to be right or true, despite what others say or criticize them for.
The one person who motivates me is…
Robin Sharma, there are tons of others, but Robin is amazing.
If I could change anything in the world, it would be…
this one is crazy hard and I could answer 1,000 different things, but that nobody would feel any self-consciousness or feel bad about themselves.
The perfect day would be…
being with the people I love in Disneyland!
My first job was…
running a terrible little lawn-care company.
My favorite escape…
Disneyland.
My life…
is amazing! I always try to be grateful and have a large perspective, where I realize I have nothing to complain about. I still do, but I'm always trying to be better.
I'm currently working on…
mastering myself. I want to develop the habits to learn how to perform at my maximum capacity and potential at that current time.
Always…
give compliments and be thoughtful of other's circumstances.
Never…
say the first thing you think when you're angry.
Favorite Quote…
"I wish there was a way to know you were in the good ole days before you left them." – Andy Bernard
Biggest Dream…
to have a fulfilled life, with my wife and be financially free by 30, so we can help others who are in need.
My Pet Peeve(s)…
forgetting an idea or thought before I can write it down.