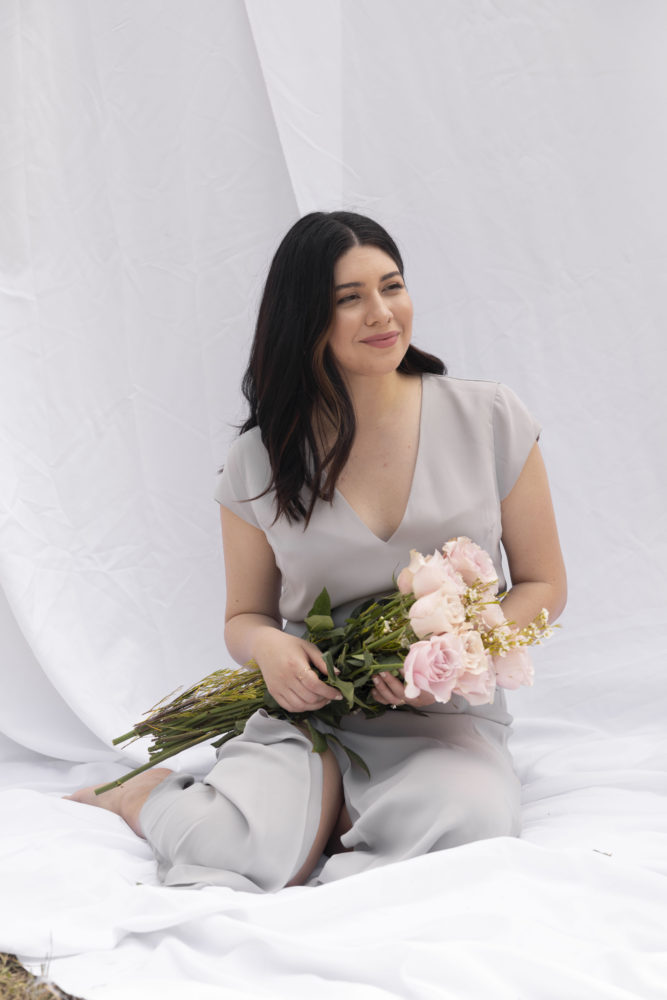 City you live in: Phoenix; the Arcadia neighborhood 
A typical day in my life includes… taking our golden-doodle George-Bailey out for a walk, pilates, coffee, and having my awesome team at my house doing all things Page Petal. 
My favorite thing about Arizona… the cotton candy sunsets. 
I'm listening to… Matthew McConaughey book " Green Lights" . Highly recommend listening rather than reading because who doesn't want to be serenaded by McConaughey's buttery voice? 
My family… is hardworking, inclusive, and likes to watch 'The Office' on repeat. 
If I could have dinner with anyone, it would be… Professionally: the Founder of Spanx, Sarah Blakely. For fun: my hubby and close friends
One thing I cannot live without… Jesus. 
When I was younger, I wanted to be… an actress. I did some modeling and casting calls but stage fright got the best of me. 
I'm inspired by… other women entrepreneurs. It takes a lot of passion and self-discipline to start a business. It's an emotional rollercoaster but the reward of owning your own "something" always supersedes it. 
The perfect day would be… in Ireland. Spending our morning at a farmers market eating all the pastries, going for long walks and exploring the town. We'd end our night at a local pub talking to locals and drinking Guinness. 
My first job was… as a sales associate at a local boutique out in Chandler, Arizona. My favorite escape… definitely reading. I love getting lost in a rom-com novel. 
I'm currently working on… expanding Page Petal into the wholesaling world. I would love to see Page Petal in brick-and-mortar retail and bookstores nationwide. 
Favorite Quote… "Run mad as often as you choose, but do not faint" – Jane Austen 
Biggest Dream… to have financial freedom so i can gift my parent's financial freedom. They had me at a very young age and giving them a good retirement is what drives my desire for success. 
My Pet Peeve(s)… any sounds of eating or drinking.
More About Page Petal:
Page Petal was birthed in a book club. Members of the Finer Things Club in Phoenix needed bookmarks with a style that matched the class of their reading material and the sophistication of their conversations. Cue cheap wine and bad jokes. At the inaugural meeting of the Finer Things Club, Gloria White distributed fresh-pressed, carefully-preserved flowers to reflect the love and appreciation she shared for her friends. Thus, Page Petal was born.