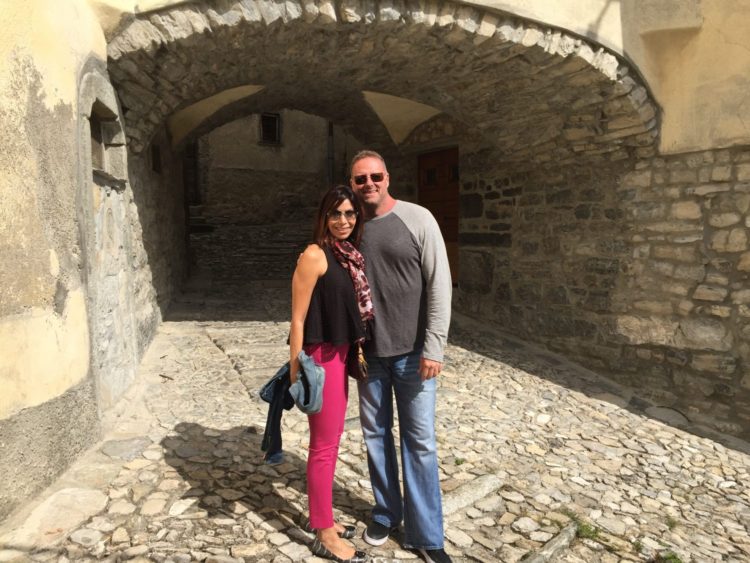 Name: Dr. Tracy Peruch
Age: 51
Title: All around great guy – Cofounder of Square One Health Solutions
Married/Single: Married 19 years
Kids: 1
City you live in: Phoenix
A typical day in my life includes…
working out in the morning, seeing patients during the day and in the evenings, woodworking which sometimes results in turning perfectly good wood into unusable saw dust.
I was born…
a long time ago when horses and tortoises wandering in our back yard were the norm and houses were rare. They call this North Phoenix now.
My favorite thing about Arizona…
sounds sappy but you really can't beat the sunsets in Phoenix.
I'm listening to…
Neuroinflammation/Central Sensitization with Fibromyalgia. I know very exciting.
My family…
all still live here in Phoenix.
If I could have dinner with anyone, it would be…
Carl Sagan! Really enjoy his perspective on the big picture and what is truly important.
One thing I cannot live without…
a good book to get lost in.
When I was younger, I wanted to be…
a trust fund baby! I didn't know what I was going to do until my first injury racing motorcycles while in undergraduate school. When I saw how one doctor truly helped me while another could not care or be bothered, I decided then and there I would be a physician that would take the time to listen and spend the needed time with patients.
I'm inspired by…
people that tell me it can't be done.
If I could change anything in the world, it would be…
that all trash magically biodegrades with in a month.
The perfect day would be…
waking up with my wife to the sounds of the waves coming in thru the open window.
My first job was…
spinning pizza at a local pizza parlor! I started very young. I'm sure some labor laws were at issue but don't tell any one.
My favorite escape…
St. Barths. Love that island!!!
My life…
is never what I expect. In a good way. Most of the time.
I'm currently working on…
kitchen cabinets with pull out drawers. "Working on" is the key term there.
Always… 
be thankful.
Never…
compare yourself to others or you'll lose. Run your own race. You may or may not win, but you'll enjoy the process.
Biggest Dream…
having the ability to fly! Who wouldn't love that?
My Pet Peeve(s)…
political correctness!!!
More about Dr. Peruch…
Dr. Tracy Peruch is a Naturopathic Medical Doctor, and was a practicing Arizona Chiropractor for more than 10 years, treating chronic and degenerative musculoskeletal conditions. His primary focus is Endocrinology with a special interest focus in on the prevention, diagnosis and treatment of thyroid and adrenal disorders, and chronic pain.