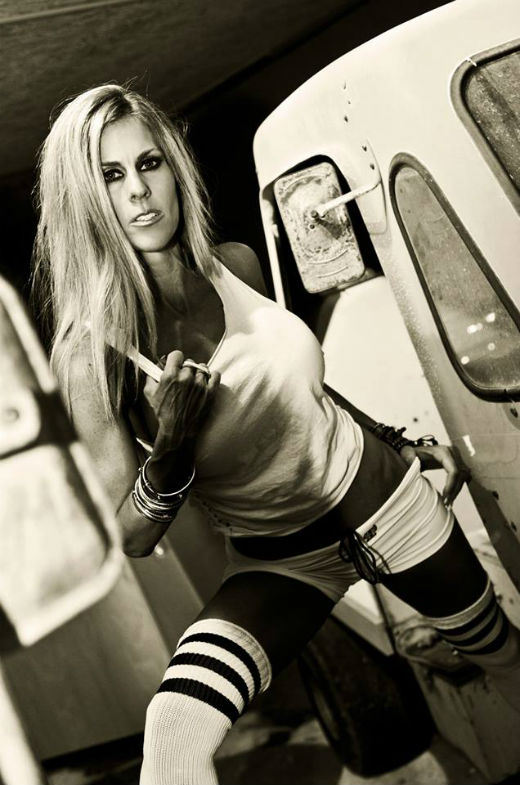 Name: Tawnya Cline
Age: 41
Title: Personal Wellness Coach, Salon Owner and Nail Technician
Married: Married to my best friend and soulmate Vince
Kids: 22 year-old daughter Kayla, 17 year-old son Michael
Live: Scottsdale, AZ
I was born…
In Lodi, California outside of Sacramento.
My favorite thing about Arizona…
Is the awesome weather nine months out of the year. I love anything outdoors.
I'm listening to…
Personal development each day to set the vibe for the day. Some of my favorites are Abraham Hicks, Mark Hughes, and Jim Rohn.
My family is…
Amazing! I have enjoyed their journey from infants, to adolescents, and now young adults. I believe in allowing them to make their own choices in life and learn from those choices. I look forward to an abundant and exciting future with them.
If I could have dinner with anybody it would be…
Mark Hughes, however he is no longer with us. Therefore Madonna would be a close second! I am so inspired by the way she continues to recreate herself and how fitness plays an important role in her lifestyle. I would prefer to have her over to my house so that I can cook. I love to experiment with healthy options to fuel the body. I think she would appreciate that.
One thing I can not live without is…
My "cookies and cream" protein shake. Yummy! I look forward to it all day and never go to bed without it.
When I was younger, I wanted to…
Own my own salon and use the clients photos to display our work- like a beauty magazine. I am thankful to say, I have owned my own salon now "Indulgence Head 2 Toe" for 11 years.
I'm inspired by…
Those who continue to work toward their personal level 10 no matter what.
The only person who motivates me is…
If I had to limit this to one person, I would have to go with myself. This way there is no one else to blame.
If I could change anything in the world it would be..
Wow! I could go on forever. Right now I am working on reversing the epidemic in America by educating people on proper nutrition as well as physical movement thorough our nutrition facility.
The perfect day would be…
Personal development, following my meal plan, a work out at NH2T, Sumits Yoga Scottsdale, Chaparral Crossfit, or Urban Garage Gym. Making a positive difference in someones life. Taking my first and last waking breath next to my soul mate. I am blessed to live this everyday!
My first job…
Was actually cleaning a house for an elderly couple at the age 12. At 14 years-old I worked at Pioneer Chicken, where I would ride my bicycle to and from. My parents always taught me to be a hard worker.
My favorite escape…
Is most definitely the ocean. I love to listen and watch the waves…and I love bikinis!
My life…
Is better then I could have imagined. I am surrounded by amazing family and friends who inspire me daily. I get to "eat clean and train dirty" at Nutrition Head 2 Toe through our free workouts and get to be part of this magical community that we created.
I am currently…
Taking the actions required to start my own "all natural" bodybuilding organization. This industry has been incredibly rewarding for me and I want to share it with as many people as possible, by leading by example. Through competing myself I have earned my IFPA Bikini Professional Card. I am working toward winning a Pro competition. I have coached several people including a team of 28 bikini and male physique competitors-many of which brought home hardware. I was able to get a 50+ bikini division added to the organization. I also have an online team i am currently training in Northern California. This is just the beginning of the process.
Always…
Be the best both spiritually and mentally. Smile often and be gracious. Always look for different ways to inspire others.
Never…
Give up! It is never to late to be the best you. Challenge yourself! Once you commit to yourself, there is no quitting. You are worth it!
Favorite quote…
"Just do it"- Art Williams
Biggest dream…
I want everyone I love in my life to be blessed enough to do whatever it is they love. To have choices, and never have finances be a deciding factor.
Pet peeves…
I have one. It is when people don't honor their word.