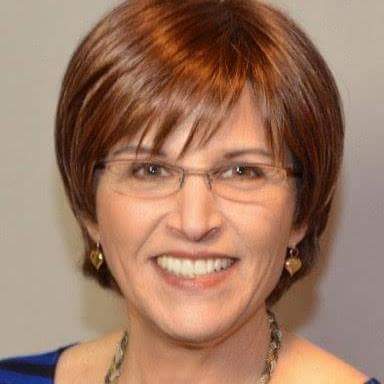 Name: Sue Barenholtz
Age: 62
Title: Tour Guru & Generation Gapper
Married/Single: Divorced
Kids: 1+ (see family below)
City you live in: Phoenix
A typical day in my life includes…
there really is no typical day. I would get bored with that. But during the week I am usually working on my travel business or for helping a client bridge the generation gap in my training and consulting business.
I was born…
in Detroit, MI and grew up in Oak Park, MI, a suburb just north of 8 Mile in Detroit.
My favorite thing about Arizona…
I love Desert Botanical Gardens, all the art fairs, the Phoenix Open, Sedona (I lived there for two years) and the beauty of the desert.
I'm listening to…
mostly 60's and 70's music, but in the morning, I must have 99.9 with Beth McDonald. She's the best.
My family…
my step-daughter Michelle lives in Chicago with her husband, I have two god-daughters and a former foster son, one brother and his husband, one sister and my dog Bubba. I also have a few friends that I consider family.
If I could have dinner with anyone, it would be…
two people really – my grandfather who passed away in 1982 and James Taylor, my all-time favorite musician – I have seen him at least 40 times.
One thing I cannot live without…
my friends and my dog – I know that's two, but I can't help myself! Also, popcorn. I can't live without popcorn.
When I was younger, I wanted to be…
a court reporter, but that was just to get out of the house and get into college. It lasted less than a semester before I switched to majoring in social work.
I'm inspired by…
children who have found happiness and contentment after being raised in foster care.
The one person who motivates me is…
my oldest friend Laurie. She's 2 weeks younger than me and we've been friends our whole lives. It will be 62 years on her birthday January 25th, which is also the date of her retirement party from Kaiser Permanente in San Jose, which she is flying me up for. Then we are driving cross country to Northern Michigan to move her into her cabin.
If I could change anything in the world, it would be…
for people to be kind to one another.
The perfect day would be…
waking up in Charlevoix (see below) on a beautiful summer day, walking to a coffee shop then the beach, going out on a boat on Lake Michigan, fresh perch for dinner at my favorite restaurant, watching the sunset over Lake Michigan, then sitting on one of the park benches and watching people go by.
My first job was…
a secretary at an insurance company when I was in high school.
My favorite escape…
a small town in Northern Michigan called Charlevoix. It's my heaven on earth.
My life…
is perfect for right now. I'm doing the work I love. Just missing that special someone who I expect to come along any minute, and I know he will when the time is right.
I'm currently working on…
my businesses and myself, which has always been a work in progress.
Always…
be kind to everyone, even if they are not kind to you. You never know what they are going through or what lessons they need to learn.
Never…
I'm not the biggest fan of always and never – but it would probably be the opposite of always.
Favorite Quote…
"We're not going to make it out of this one alive, so go for it now!" I usually say it in response to someone who tells me about the latest "things that are bad for you" post or when someone is struggling with a decision or waiting for the "right" time. This was adapted by me and taken by Elbert Hubbard's (1856-1915) original quote " Do not take life too seriously. You will never get out alive."
Biggest Dream…
I don't believe in dreams. I'm a manifester. When I want something, I work to manifest it.
My Pet Peeve(s)…
people who are cruel to children and animals.