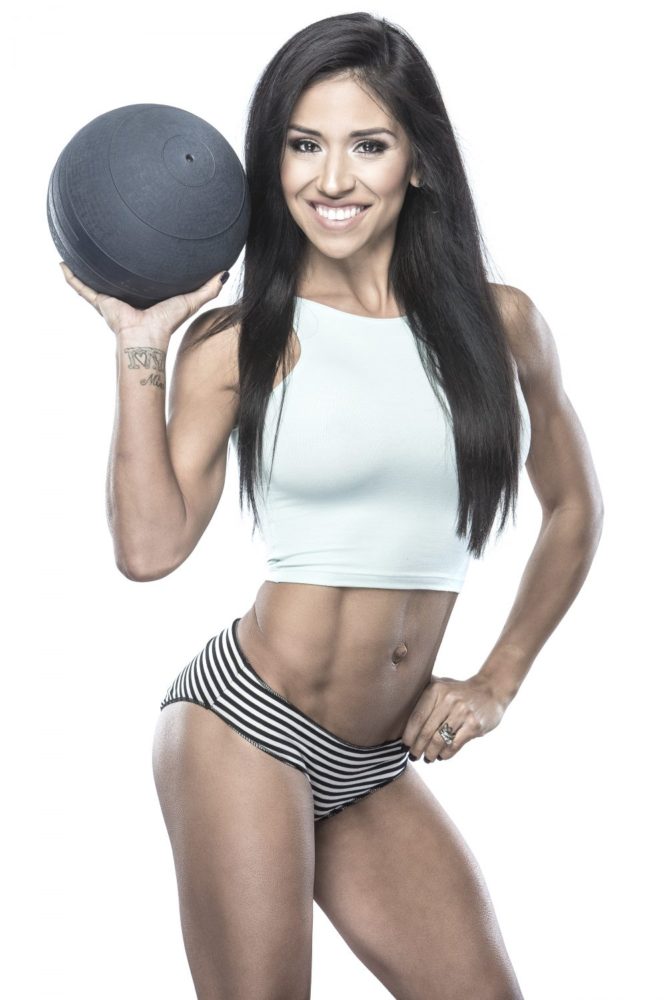 Name: Renee Harshey
Title: Owner of FitChoice Foods, Bikini Prep Coach at Pro Physiques, and Nutrition Specialist
Age: 32
Married/Single: Married
Kids: 1
City you live in: Gilbert
A typical day in my life includes…
taking my daughter to school, going to the gym, training clients, working at the FitChoice Foods kitchen and taking my daughter to dance class.
I was born…
a rebel. JK…in Mesa, Arizona.
My favorite thing about Arizona…
are the sunrises.
I'm listening to…
my daughter singing The Trolls soundtrack (music to my ears).
My family…
is awesome, supportive and always there for each other.
If I could have dinner with anyone, it would be…
Chef Gordon Ramsey because he knows good food and would ensure I was eating something amazing.
One thing I cannot live without…
is floss.
When I was younger, I wanted to be…
a nurse, doctor, pilot, veterinarian (depended on my mood that day).
I'm inspired by…
people who work hard in silence.
The one person who motivates me is…
my daughter.
If I could change anything in the world, it would be…
for more people to have a basic understanding of nutrition and how food can directly impact your health.
The perfect day…
would be waking up early, watching the sunrise while doing cardio, eating pancakes for breakfast, going to the movies, cuddling with my daughter and having burgers for dinner!
My first job was…
a hostess at El Paso BBQ Company.
My favorite escape…
going to the movies by myself.
My life…
is extremely busy, but I wouldn't change it.
I'm currently working on…
growing my business, focusing on coaching and reverse dieting.
Always…
thinking about food and my next "treat meal".
Never…
resting (unless told to do so my coach), I'm always on the move.
Favorite Quote…
"My mission in life is not merely to survive, but to thrive; and to do so with some passion, some compassion, some humor and some style." – Maya Angelou
Biggest Dream…
is to start a non-profit organization.
My Pet Peeve(s)…
when people touch my feet (unless I'm getting a pedi) or when someone tickles me.