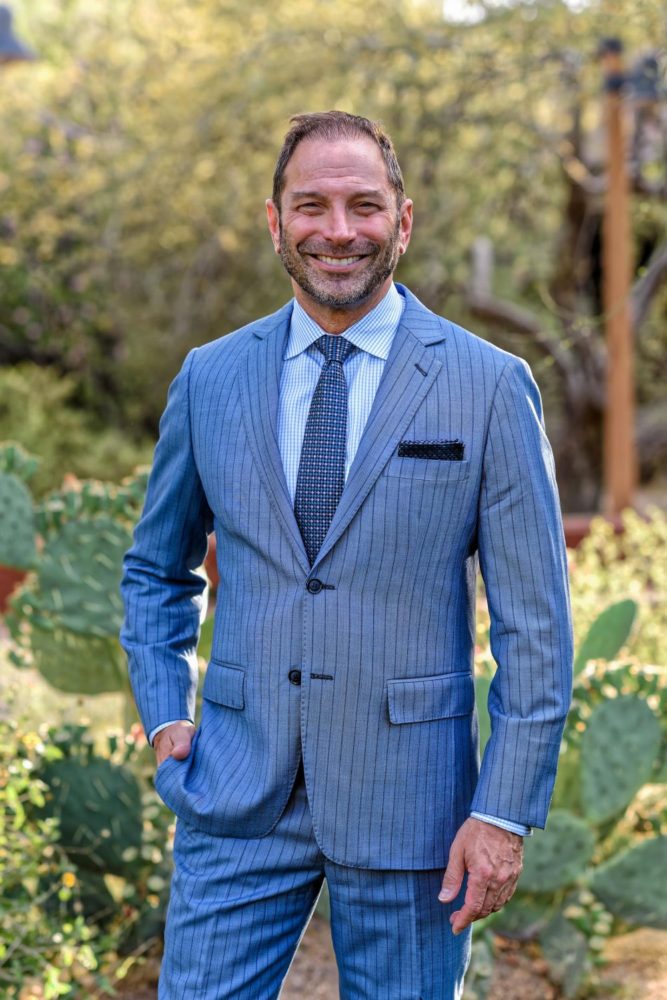 Name:
 Mitchell C. Kaye, M.D., F.A.C.S.
Title:  President, Natural Restoration Centers of America;  President, Scottsdale Urologic Surgeons
Married/Single:  Married to wife Jodi, a valley native,  who is mother of three beautiful children, a nurse, and founder of The Rites of Passage, dedicated to healthy adolescent education and growth.
My company…
Natural Restoration Centers of America (
NRCOA.Com
) is dedicated to harnessing the bodies natural ability to restore and rejuvenate itself.  The company offers brand new, noninvasive, nonsurgical treatments to improve "sensitive" conditions such as erectile dysfunction, vaginal and sexual discomfort, male and female hair loss, just to name a few.
My job is rewarding because…
I have been fortunate in that years of hard work and training at top institutions has afforded me the opportunity to have a long and successful medical career.  Seeing the positive impact that I have had on so many lives throughout the years has been the most rewarding aspect of my profession.  My new focus with NRCOA has been thoroughly enjoyable because it has provided so many with real "state of the art" choices for such common problems.
My offices…
are located at 10210 N. 92nd Street, Suite 100, and 7301 E. 2nd Street, Suite 308 in Scottsdale, Arizona.  National and international private concierge services are offered.
My favorite thing about Arizona…
the beautiful weather, natural beauty and outdoor lifestyle.
My favorite shows…
The Blacklist and Game of Thrones.
Current favorite song…
Disturbed 's version of Sound of Silence.  My music tastes range from Ozzy to Les Mis.
If I could have dinner with anyone it would be…
answering who I would want to have dinner with is rather difficult.  There is much that we can always learn from others point of view.  I probably would benefit the most from someone that would help me to slow down a little bit and enjoy the simple things around me more fully.
I am inspired by… 
the work ethic and example my father left me with.  He worked round the clock to care for and provide for our family. He would never take a handout. He lived with honesty and integrity.
I am motivated by…
my family.  I do my best to be a good example.  I want my children to have opportunities that I never had growing up.
The perfect day…
would start without an alarm clock for sure!
My favorite escape…
the airport.  I love exploring the world with my family and sharing the lessons that travel affords.
Favorite quote…
another difficult choice, but I think Patton's call to "always do more than is required of you" is a good life rule!
I am currently working on…
expanding the quality work NRCOA is doing.