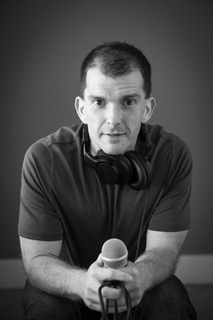 Name: Michael Farris
Website
Age: 40 years old
Title: Owner of podcast, "Coffee and a Mike"
Married/Single: Single
Kids: no kids
City you live in: Phoenix
A typical day in my life includes…
I go to yoga every morning at Modern Yoga in Scottsdale, AZ. Work my day job as a Sales Professional and then in the evenings I go for a short run and work on lining up more content for my podcast "Coffee and a Mike."
I was born…
in Columbus but raised in Cleveland, Ohio – the World's Best Kept Secret.
My favorite thing about Arizona…
so many things I love about Arizona. I love the weather, people are from so many different places, outdoor lifestyle.
 I'm listening to…
Joe Rogan Podcast. You listen to who you aspire to be.
When I was younger, I wanted to be…
taller and now that I am 40 I still want to be taller considering I am only 5 foot 5.
I'm inspired by…
people that are passionate about something and go after it. They ignore the negativity and look straight ahead.
If I could change anything in the world, it would be…
make everyone compassionate, accountable and take ownership for their actions.
The perfect day would be…
yoga, nice brunch, afternoon nap, evening trail run capped off with some green tea/sushi or red wine/olives and cheese.
My first job was…
telemarketer, I sold $500 magazine subscriptions that included a 4 piece set of Ginsu steak knives.
My favorite escape…
I love simple trips to Prescott, AZ.
My life…
I am a guy who loves to laugh and make people laugh. A guy who enjoys getting the best stories out of people.
I'm currently working on…
lining up more exciting content for my podcast "Coffee and a Mike".
Always…
take advantage of every opportunity presented to you. Life sometimes does not give you a second chance.
Never…
take anything for granted.
Favorite Quote…
"Show me your friends and I will show you your future." – Dan Pena
Biggest Dream…
have my podcast grow to a point where I can making a living having great conversations.
My Pet Peeve(s)…
people that park right next to me in an empty parking lot or people that sit next or near me in an empty movie theater.
Click here to order a Trendsetters reprint.