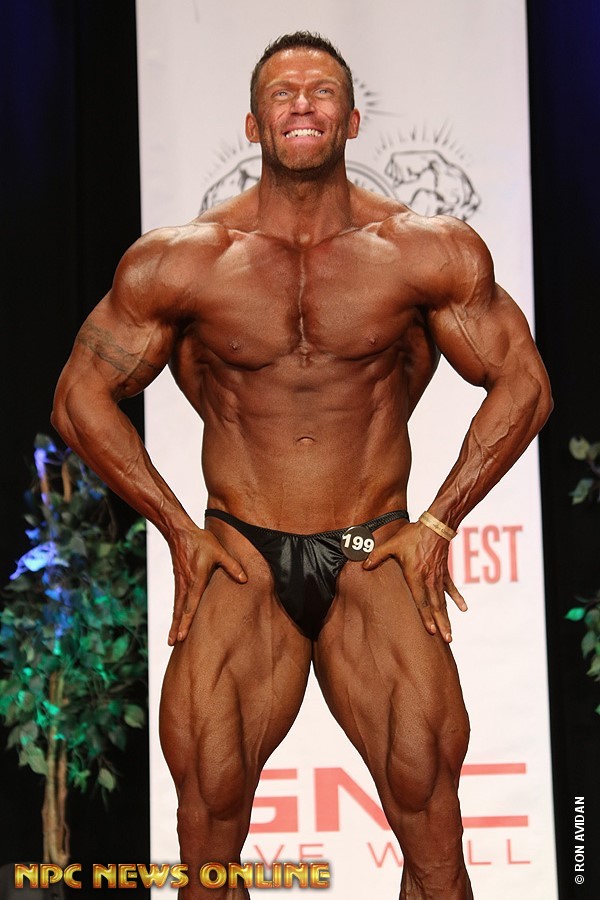 Name: Matthew Curtis
Age: 36
Title: Transformer of bodies/One Bad A** Mother F******
Married/Single: Married
Kids: Two mini clone son's, a giant 3yr old Kingston and a giant baby Jaxton
City you live in: North Phoenix
A typical day in my life includes…
eating breakfast, getting Kingston ready for preschool, yelling at other drivers in the car, transforming bodies, working out, yelling at other drivers in the car, eating, getting annoyed by people on social media.
I was born…
in Troy, Michigan.
My favorite thing about Arizona…
for 9 months out the year the weather is sweet.
I'm listening to…
Nghtmre, Slander and Zomboy
My family…
is my world.
If I could have dinner with anyone, it would be…
my wife. We don't eat out as often as we should. It's nice to get out and pretend we are dating again.
One thing I cannot live without…
sarcasm. It makes the world go round.
When I was younger, I wanted to be…
an adult. Didn't know that being an adult is terrifying.
I'm inspired by…
passion.
The one person who motivates me is…
my minis. I want them to be proud of who their father is.
If I could change anything in the world, it would be…
no one could lie. Everything would take care of itself.
The perfect day would be…
waking up to no alarm, unlimited pancake breakfast, a nap, 3 hour workout, meat buffet, desserts till I pass out.
My first job was…
Chesapeake bagel. I couldn't eat bagels for 5 years after that place.
My favorite escape…
my workout with my headphones blasting out some hard bass music.
My life…
is constantly changing.
I'm currently working on…
being better than I was yesterday.
Always…
eat protein and love those who love you.
Never…
dream small.
Favorite Quote…
"A well built physique is a status symbol. It reflects the hard work you've put in. You can't steal it, you can't borrow it and can not hold on to it without constant work. It's from dedication, discipline, self-respect and dignity. "- Ashley Horner
Biggest Dream…
that my boys grow up confident in men they've become.
My Pet Peeve(s)…
when dudes say "when I was your age I used to look like you". No you didn't buddy.
Click here to order a Trendsetters reprint.