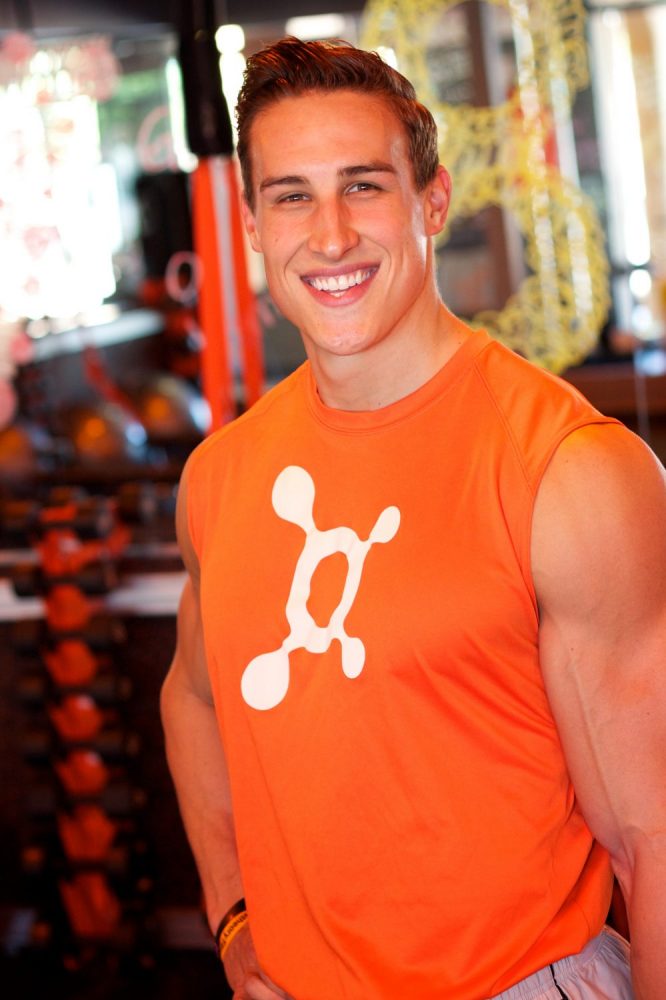 Name: Matt Lincoln
Age: 26
Title: Head Trainer at Orangetheory Fitness Old Town
Married/Single: Single
Kids: None
City you live in: Scottsdale
A typical day in my life includes…
breakfast and foreshadowing. I like to take a moment and let the day come to me, allowing time for positive thinking and where I want my day to go. Usually an hour and a half workout at some point. My favorite time being in the morning. There's nothing like getting the day going with something active, even if it's light! Work, but that depends upon how you look at it. Are we talking paying bills, or my work as a fellow man. If I'm not physically coaching; most of my day consists of emails, phone calls and text messages to people who need a boost or a check in, or a simple "Hello, How's your day?" Staying connected to people and spreading positive energy is my purpose. At night I usually kick back with a nice dinner and some music, or maybe catch and a game with friends at a local spot.
I was born… 
in San Diego, CA in August of 1989.
My favorite thing about Arizona…
the sun. I can't get enough of it.
I'm listening to…
Rihanna – B Better Have My Money.
My family…
is the most important thing in my life.
If I could have dinner with anyone, it would be…
Rosie Bermuth and The Hardy Boys.
One thing I cannot live without…
change. I know it's difficult, but if it weren't for change, my life would be boring. Sometimes is seems like change is the only constant in my life.
When I was younger, I wanted to be…
an NBA All Star.
I'm inspired by…
my mother. She is the strongest woman and person I know.
The one person who motivates me is…
I receive plenty of support and love in my life, but when it comes to motivating me to make an action or change direction, the final voice has to come from me, or usually I won't move.

If I could change anything in the world, it would be… 
judgement. We all have different paths that I believe fulfill the same purpose. Can't we all enjoy this immensely foreign and beautifully chaotic life together?

The perfect day would be… 
morning yoga on the beach. Breakfast on the beach. Spending the rest of the day on the beach and being able to share it with someone/s special.
My first job was…
at Cold Stone Creamery.
My favorite escape…
exercise.
My life…
is exciting, scary, challenging, rewarding, always growing, always changing, and moves rapidly.

I'm currently working on… 
enjoying the ride.
Always…
follow your gut.
Never…
care what people think.
Favorite Quote…
"I've missed more than 9,000 shots in my career. I've lost almost 300 games. 26 times, I've been trusted to take the game winning shot and missed. I've failed over and over again in my life. And that is why I succeed."
Biggest Dream… 
to perform to a crowd over a thousand.
My Pet Peeve(s)…
when people say "What?" when they really heard what you said.