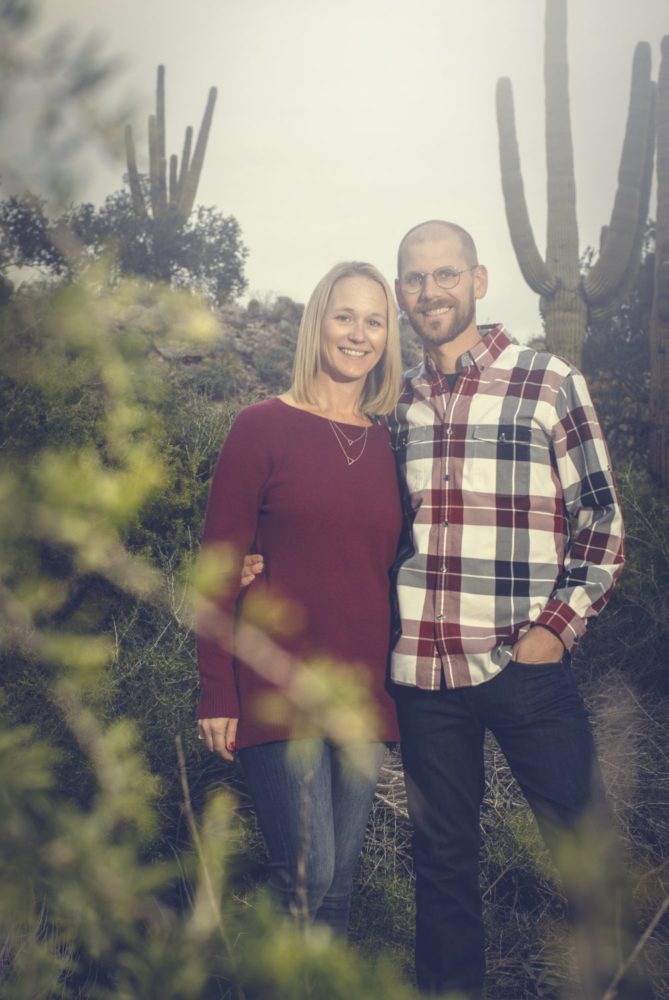 Name:Matt Classen
Age:39
Title: Veyo Market Director
Married/Single: Married
Kids:2
City you live in: Surprise, AZ
A typical day in my life includes…
getting up early and having breakfast, then getting in line with 90% of the West Valley folks for the long commute to the city, where I multitask and listen to something on Audible. Work includes jumping from meeting to meeting, action plan to action plan, and enjoying the opportunity to work with great people to get it all accomplished. Then some more Audible on the long commute back to the West Valley, hit the yoga studio or go for a trail run, have dinner and quality time with family, and then early to bed.
I was born…
in Norfolk, Nebraska.
My favorite thing about Arizona…
where to even start…everything? I love the heat, the mountains, the desert, the endless opportunity for running, hiking or Jeeping in the mountains, and never having to be cold (unless it ever gets below 80 degrees). 
I'm listening to…
I love music and am always seeking something to obsess over, lately being Nahko and Medicine for the People, The War on Drugs, Phoebe Bridgers, Trevor Hall or anything on Sirius channel XMU.
My family…
is a tight-knit group that has lived in various places throughout the country together, experiencing new geographies, friends, school and HOA rules, and where the best local vegetarian restaurants are that my wife and I love and the kids complain about.  
If I could have dinner with anyone, it would be…
Laird Hamilton, or maybe Moby.
One thing I cannot live without…
La Croix water.
When I was younger, I wanted to be…
a professional tennis player.
I'm inspired by…
thoughtful and humble leaders!
The one person who motivates me is…
my wife!
If I could change anything in the world, it would be…
a thorough understanding and appreciation for the effects of climate change.
The perfect day would be…
no alarm clock set and nothing on the agenda!
My first job was…
detasseling corn…for a couple days, at least. 
My favorite escape…
Sedona, AZ.
I'm currently working on…
being a better guitar player.
Always…
look on the bright side. 
Never…
say never.
Favorite Quote…
"Life is what happens to you while you're busy making other plans." – John Lennon
Biggest Dream…
living to the fullest.
My Pet Peeve(s)…
I try not to worry about it!
More about Matt Classen…
Matt Classen is Market Director at Veyo, a technology enabled transportation broker. In this role, Matt is responsible for overseeing the Arizona and California markets, specifically working with the contracted health plans and member transportation, managing the IDP and 3PO provider networks, and responsible for identifying market trends, opportunities, and executing  financial goals. An accomplished marketing and operations executive with almost two-decades of championing product initiatives spanning product innovation, new product development, and VOC-driven product enhancements, Matt has successfully transitioned his skills and talents in multiple industries, including manufacturing, consumer products, transportation, and health-care. 
Born in Norfolk, NE where he lived most of his life, and then moving to Arizona, Matt and his family are always up for new and exciting adventures and opportunities. He is an avid trail-runner, mountain biker, vegetarian and yoga practitioner who loves to be outdoors and enjoy the Arizona desert. In his free time, he volunteers with the Whites Tank Mountain Conservancy and is an Alumni with Leadership West. He holds a B.S. in psychology, and an MBA from Colorado State University.