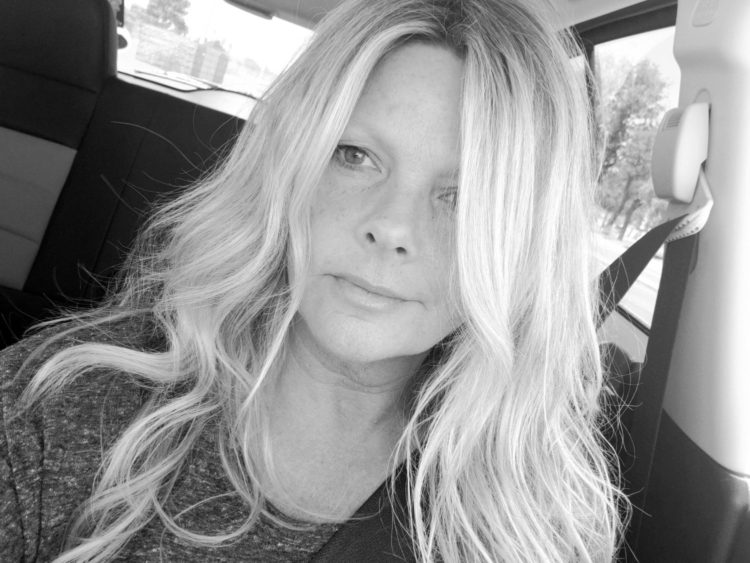 Name: Laurie Michelle Stephens
Age: 47
Title: Photographer and Owner of Sweetface Photography, doggie mama, gym rat and donut connoisseur
Married/Single: basically married to the love of my life for 13 years!
Kids: no…but does 2 naughty doggies count?
City you live in: Tempe
A typical day in my life includes…
endless hours at the computer, working in the field, going to the gym, happy hours with friends, hiking and lots of snuggles and doggie smooches 🙂
I was born…
in London, England.
My favorite thing about Arizona…
the winters, the desert at sunset, the smell of rain and the salt river horses, even though I have never actually seen one. I am on a mission!
I'm listening to…
Ross saying "WE WERE ON A BREAK"! Friends is on tv in the background.
My family…
it's complicated.
If I could have dinner with anyone, it would be…
Maya Angelou, Elton John and Nelson Mandela.
One thing I cannot live without…
a place to put all my love.
When I was younger, I wanted to be…
free.
I'm inspired by…
an underdog.
The one person who motivates me is…
my younger self.
If I could change anything in the world, it would be…
the ability and desire of people to listen and hear, really hear others with their heart…it would change the world.
The perfect day would be…
a rainy day snuggling with my dogs, a box of calorie free donuts that taste exactly like the real ones, taking a photo that makes someone cry with emotion – either joy or sadness.
My first job was…
a paper route.
My favorite escape…
going for a fast, hard run.
My life…
is busy, peaceful, disorganized, worn in and well lived.
I'm currently working on…
catching up on work.
Always…
grateful.
Never…
completely organized.
Favorite Quote…
"There is nothing noble in being superior to your fellow man; true nobility is being superior to your former self." – Earnest Hemingway
Biggest Dream…
such a hard question, so many…all animals and children to have homes and to know love and basic kindness.
My Pet Peeve(s)…
small talk, people who lack introspection and self analysis, people who don't swear, know-it-alls , people who turn slow at the green arrow…seriously people, move your ass! And anyone who doesn't like donuts or dogs.