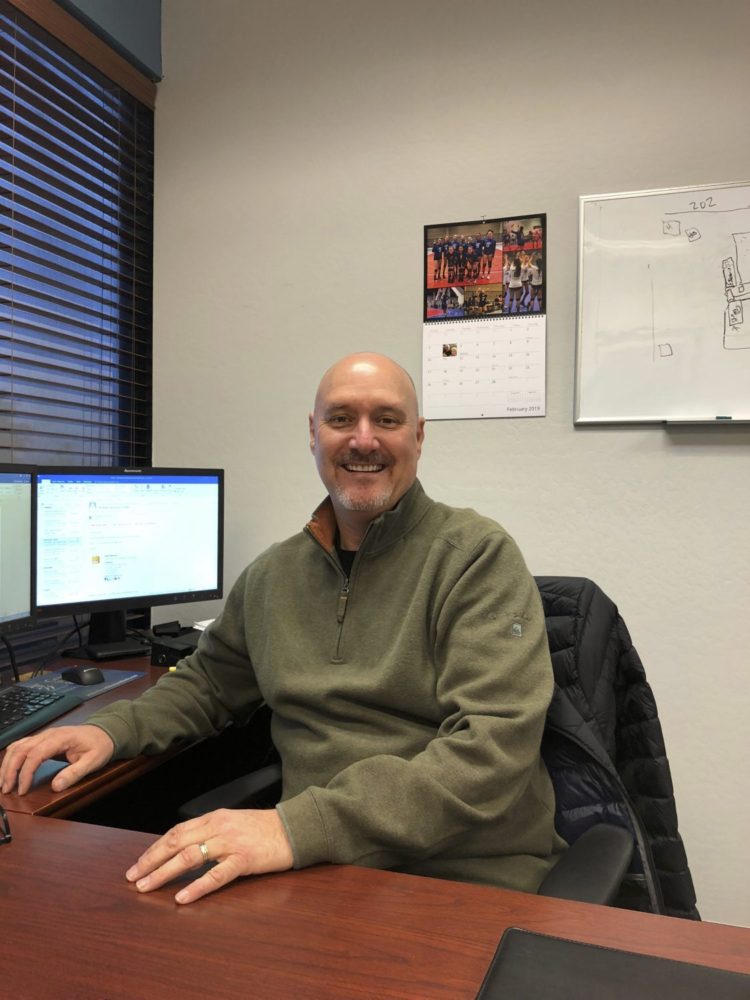 Name: Kurt Johansen
Age: 53
Title: Vice President in commercial lending for Great Western Bank and Treasurer for the Chandler Compadres, a local nonprofit helping East Valley Charities.
Married/Single: married – 25+ years
Kids: 3 – one recent college graduate, one freshman at ASU and one freshman at Perry High School.
City you live in: the beautiful city of Chandler
I was born…
in Manchester, Connecticut.
My favorite thing about Arizona…
I love the amazing diversity of Arizona that includes the beautiful wooded areas of Flagstaff/White Mountains, the majesty of the Grand Canyon and the deserts of southern Arizona.
I'm listening to…
almost all country music.
My family…
has lived in Chandler since 1995 and all three of my kids were born at Chandler Regional Hospital.
If I could have dinner with anyone, it would be…
any President of the United States.
One thing I cannot live without…
an automobile.
When I was younger, I wanted to be…
a commercial airline pilot.
I'm inspired by…
professional athletes and famous people who use their platform of fame to give of themselves to truly help society.
The one person who motivates me is…
although he passed away almost 10 years ago, my father inspires me every day. He was smartest, hardest working and most honorable person I have ever known.
The perfect day would be…
morning golf at The Rim Club, followed by afternoon golf at White Mountain Country Club.
My first job was…
paper boy, age 12. I delivered the Arizona Republic at 4am EVERY morning.
My favorite escape…
Hawaii – what a beautiful and relaxing place.
I'm currently working on…
a 6 week fitness challenge at The Pitt in Chandler. My goal is to lose 20 pounds and more importantly, permanently improve my eating and lifestyle habits.
Always…
when you walk through a public door, ALWAYS look behind you before you let the door close behind you.
Never…
turn left (across traffic) to buy gas, when there is a station on the right that is close by.
Favorite Quote…
"The true measure of a man is how he treats someone who can do him absolutely no good." – Malcolm Forbes
Biggest Dream…
enjoy 20+ years of retirement with my wife.
My Pet Peeve(s)…
rudeness. It is just as easy to be kind, engaging and respectful to those that we interact with, as it is to be rude, aloof and indifferent.
More about Kurt…
Kurt is a vice president in commercial lending for Great Western Bank and has also served on the board of the Chandler Industrial Development Authority for the past five years. Until May of 2018, he served as the treasurer of the Perry High School Baseball Booster Club Board for 3 years,
When he's not working, Johansen lends his time to the Chandler Compadres, a 501(c)(3) nonprofit charitable organization that has donated more than $8.3 million to Valley charities, particularly those benefiting youth academic and development programs. Kurt has been a Compadre for 7 years and is the treasurer.