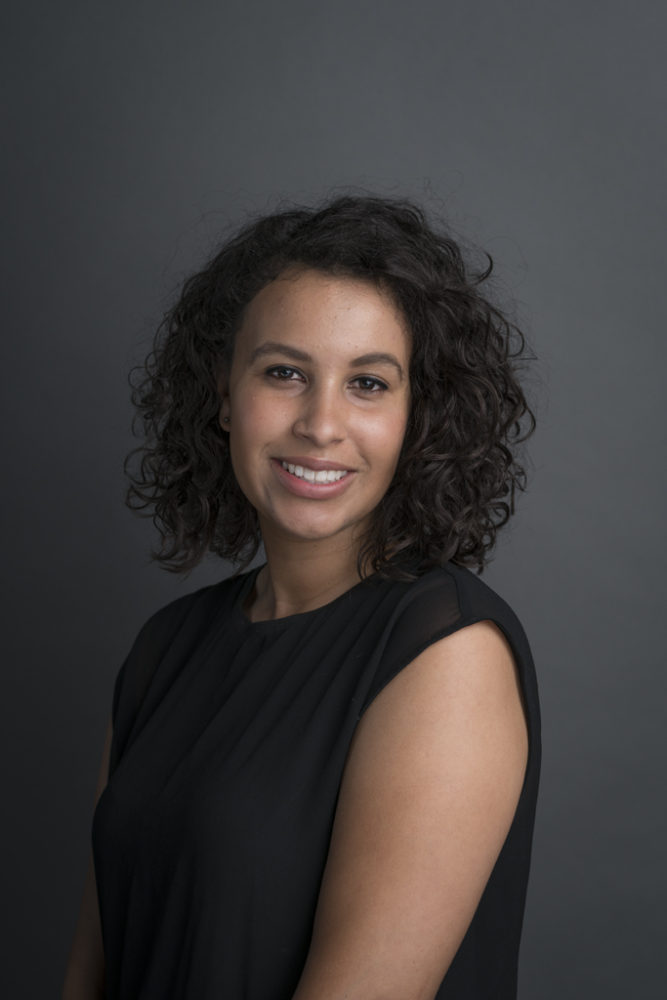 Name: Kate Fulton
Age: 32
Title: Marketing & Communications Specialist at Stardust Building Supplies
Married/Single: married
Kids: planning on it.
City you live in: Phoenix
A typical day in my life includes…
waking up at 5am to let my Boxer/Boston Terrier mix outside. Back to bed then up again at 7am. Spend the day at Stardust where I enjoy promoting our mission to provide quality reclaimed materials for reuse. Back home to discuss the day with my husband. Sleep.  
I was born…
in Hartford, Connecticut.
My favorite thing about Arizona…
is the desert.
I'm listening to…
NPR. My grandmother worked for KUAT in Tucson, so I grew up around radio and have always loved listening to people's stories.
My family…
is everything.
If I could have dinner with anyone, it would be…
Tracee Ellis Ross. She's one of my favorite actresses and my style icon. Plus her mother is Dianna Ross so she must have some epic stories!
One thing I cannot live without…
my iPhone.
When I was younger, I wanted to be…
an interior designer but now I get to have fun upcycling salvaged materials that come into the Stardust reuse centers!
I'm inspired by…
people who are living out their dreams.
The one person who motivates me is…
my husband. He always has a positive attitude.
If I could change anything in the world, it would be…
for everyone to have access to adequate housing. Not having permanent or safe housing can be a barrier to education, gaining employment and overall quality of life.
The perfect day would be…
spent exploring new places with my husband.
My first job was…
at a Target. During the holiday season. I lasted 3 months.
My favorite escape…
Netflix. I love to binge watch shows.
My life…
is happy.
I'm currently working on…
developing Stardust's 'Starve the Landfill' program. The goal of the program is to create a strong community of contractors and suppliers that are committed to reducing their construction waste through reuse.
Always…
inhale the future. Exhale the past.
Favorite Quote…
"My mission in life is not merely to survive, but to thrive; and to do so with some passion, some compassion, some humor and some style." – Maya Angelou.
Biggest Dream…
I've always wanted to make a documentary film. Just not sure on what topic.
My Pet Peeve(s)…
littering.
Bio on yourself/company
Kate Fulton is a Marketing & Communications Specialist at Stardust, a building material reuse organization, She manages the development of collateral, social media and digital marketing. After earning her degree in Art History from Arizona State University, she joined the Americorps Vista program laying the foundation for her career in the nonprofit sector. She enjoys traveling, politic, and collecting vintage accessories.
Click here to order a Trendsetters reprint.