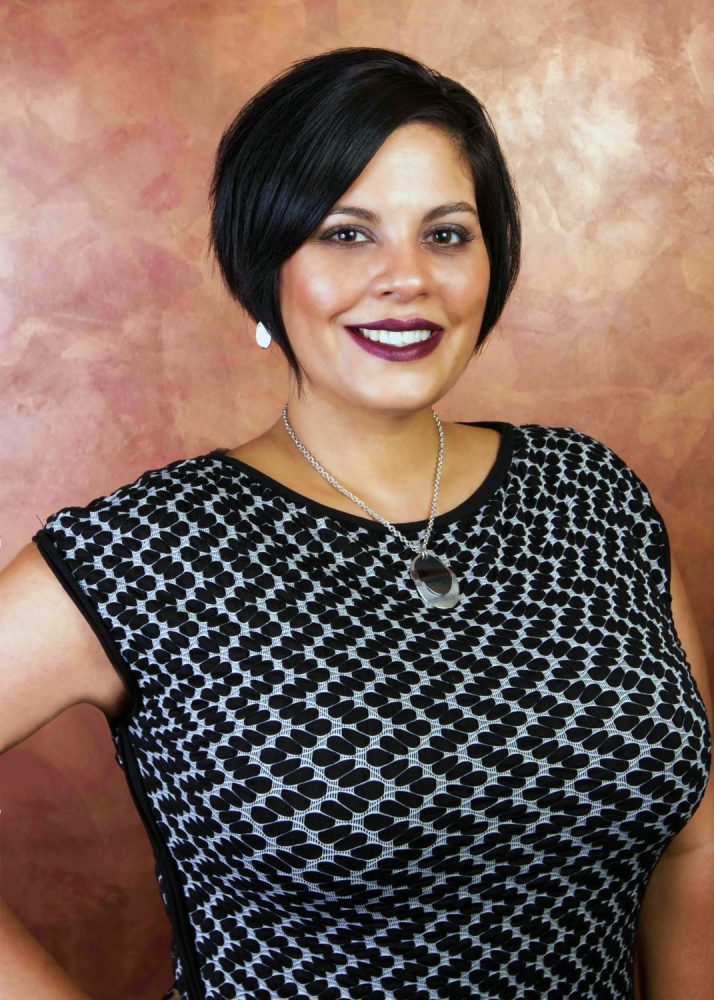 Name: Kara Schell
Age: 40, and not afraid to admit it! I have earned every single year…
Title: 1.) Practice Administrator at Mosharrafa Plastic Surgery, Mosharrafa Outpatient Surgery Center & Mosharrafa Skin Rejuvenation Center; 2.) Executive Director, Beauty for Good, a 501c3 non-profit organization co-founded by Drs Ali & Tamir Mosharrafa
Married/Single: In a relationship
Kids: 2 amazing sons: LeAndre, 21 & Shawndell, 20. LeAndre attends NAU in Flagstaff, AZ and Shawndell lives in Portland, OR where he recently launched his own clothing line and photography company.
City you live in: Scottsdale, AZ
A typical day in my life includes…
nothing starts before coffee and cuddles with my two 100-pound fur-babies, Kaden & Krash. Then it's off to the races at the office, overseeing the daily operations of our plastic surgery practice and surgery center. I try to squeeze in the gym or work out at home. Somewhere in the middle of all of that is about 100 emails, 5 conference calls, 50 text messages, a meeting or two and then dashing home in time to cook a healthy dinner!
I was born…
in Washington (the booming metropolis of Walla Walla!) and raised in Oregon.
My favorite thing about Arizona…
the SUNSHINE! There are so many opportunities for personal and professional growth, so many beautiful people and places, things to do and see…and did I mention the SUNSHINE!!!
I'm listening to…
right now my dogs snoring! For inspiration: Ted Talks, Samantha Ettus, Gabby Bernstein, Amanda Gore…I don't watch much tv, but I follow and listen to several motivational and empowering pod casts by other amazing women who are doing amazing things in our world! At the office I am likely streaming soothing jazz or old school R&B.
My family…
is my motivation to be the best that I can be at everything I do. They are also my source of strength and remind me to bring my "A Game" at all times.
If I could have dinner with anyone, it would be…
Princess Diana. She was a beautiful rebel with a cause! She didn't always follow the rules (which is the total opposite of my personality!), but she inspired people, motivated others to do good and used her resources to impact lives and lent a voice those who needed one to be heard. Just for fun would be Kris Kardashian Jenner, the ultimate MomBoss.
One thing I cannot live without…
besides strong coffee, lipstick and mascara? A good pair of heels and my faith.
When I was younger, I wanted to be…
I have always wanted to be in the beauty industry and went to beauty school after high school and owned a salon / spa before finding my career healthcare and ultimately in plastic surgery and aesthetics.
I'm inspired by…
people with purpose! Those who are making a positive impact in the lives around them, in our communities, businesses and families.
The one person who motivates me is…
my love! He is the kindest, wisest, most positive person I have ever met. A 30-year veteran police officer, an amazing father, and wonderful life partner. He motivates me every single day to be the best version of myself; to be the best woman, boss, mother, HUMAN that I can possibly be and to wake up every day with the goal to be better than the day before.
If I could change anything in the world, it would be…
the ugliness. I just want to wake up one day to a news segment full of stories of people loving people, being kind, empowering those around them, and lifting each other up.  
The perfect day would be…
one that is productive, starts with strong coffee and ends with a sense of accomplishment and giggles!
My first job was…
bussing tables in an Italian restaurant when I was 14. To this day I am obsessed with good food and awesome service! I am a major foodie and self-titled amateur chef; I will drive across town for stellar service. In my future life I will own a café on a beach!
My favorite escape…
is usually a hot bubble bath with my nose in a good book!
My life…
is mostly blissful, and sometimes chaotic! So far it has been full of proud moments and many lessons learned along the way. A new chapter is just beginning, I can't wait to see how it unfolds.
I'm currently working on…
the Annual Beauty for Good Gala! Our signature charity fundraiser for our nonprofit organization Beauty for Good. We are hosting for the 2nd year at the Arizona Biltmore Resort in April 2018. This year's theme is Roaring 20s, and we have a lot of fun surprises in store! We are working with 5 local valley charities to help raise awareness for their missions and provide monetary support to allow them to achieve those missions and impact lives here in the valley! Of course, I have my hands on several other projects both personally and professionally. I am super excited to work with my son on the launch of his new clothing line and brands, Sixteen Ninety and Guilty Love Inc.
Always…
be ready! With amazing shoes and a smile regardless of how you feel inside. A smile can change everything!
Never…
give up. On a dream, on a task, on a loved one, or on yourself!
Favorite Quote…
"The meaning of life is to find your gift and the purpose of life is to give it away."
Biggest Dream…
to make a difference, be at least one little girls role model, and inspire others.
My Pet Peeve(s)…
how many can I list? Bad grammar and spelling. Excuses. Lack of ambition.