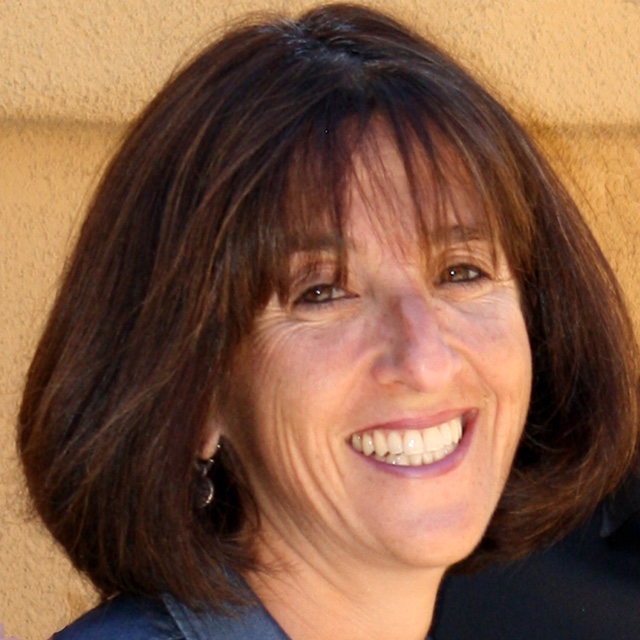 Name: Julie Frankel
Twitter: Why? Don't get it…
Facebook: I enjoy looking at everyone's pictures.
Instagram: baby steps…
Age: Really? Okay, 48
Title: Executive for Development & Operations of Healthy LifeStars. a.k.a. The Woman Who Handles Everything!
Married/Single: Married
Kids: 2 grown step-sons in their 20s, as handsome as their dad.
City you live in: Scottsdale
A typical day in my life includes…
waking up to a woodpecker knocking away on the metal at the top of our bedroom fireplace.
I was born…
in Montreal the year of Expo 67, for those who remember what that was.
My favorite thing about Arizona is…
the weather and being able to be active and outdoors year-round!
I'm listening to…
the birds chirping.
My family…
is full of history and stories.
One thing I cannot live without…
yoga…and my husband (he made me say that).
I'm inspired by…
people who always see the positive in everything.
The one person who motivates me is…
Julie, my alter ego in Denver. She is part of the Healthy LifeStars team.
If I could change anything in the world, it would be…
finding a cure for Alzheimer's. Seeing a loved-one suffer from this horrible disease reminds you to cherish every single day and truly treasure the wonders of the brain.
The perfect day would be…
sleep in, a leisurely breakfast with my husband, play tennis, go to yoga, lunch at Flower Child, hike in the afternoon and maybe another yoga class, dinner outside with my husband, gazing at the stars.
My first job was…
working as a receptionist at my uncle's construction firm.
My favorite escape…
definitely yoga.
My life…
non-stop running around. I'm a busy bee.
I'm currently working on…
Healthy LifeStars huge fundraiser, Step Up 4 Kids on November 9th. The fundraiser raises money so kids can participate in Healthy LifeStars healthy lifestyle extracurricular program free of cost.
Always…
do your best and give 110% in everything you do.
Never…
say never!
Favorite Quote…
"Carpe Diem".
Biggest Dream…
getting a dog – now that's always been a lifelong dream.
My Pet Peeve(s)…
typos and grammar mistakes. Check your emails, posts and letters people before sending them. Also, texting or checking your phone while driving is a pet peeve of mine. Nothing is that urgent.