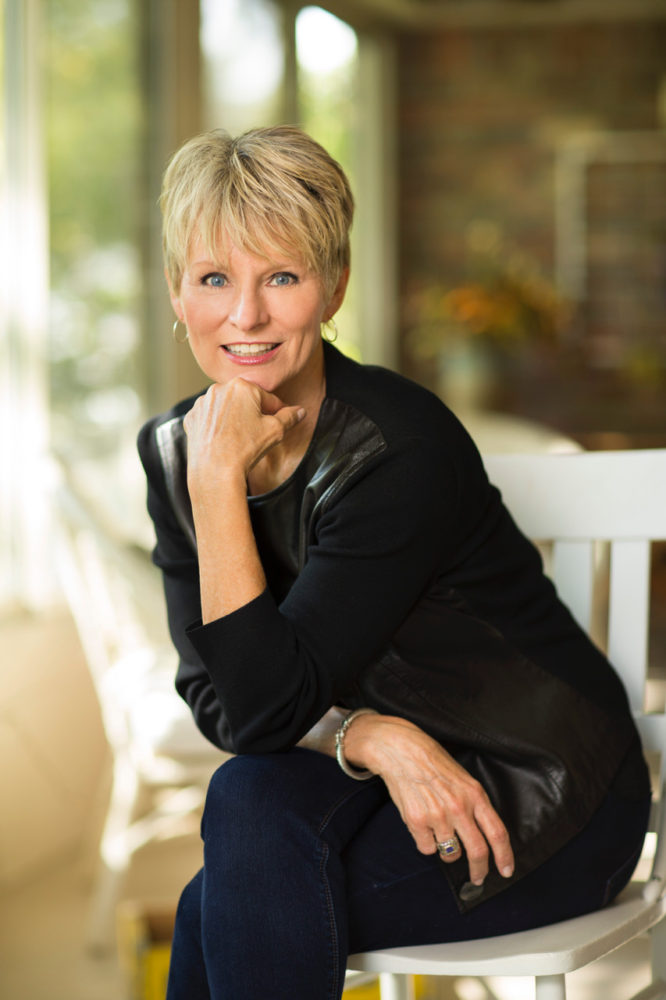 Name: Judy Pearson
Age: A lady never tells!
Title: Founder of A 2nd Act and published author
Married/Single: Married to the most wonderful man in the world
Kids: 2 grown sons, 3 fabulous grandchildren
City you live in: Phoenix
A typical day in my life includes…
a hike with my dogs, working on my current book project, directing the exciting work A 2nd Act does, and dinner watching TV with my sweet husband.
I was born…
too late for some things, too early for others!
My favorite thing about Arizona…
hands down the mountains. I have a view of Squaw Peak from my office. It changes color throughout the day – fabulous!
I'm listening to…
I love books, so I'm listening to Giuliana Rancic's memoir, Going Off Script. It's hilarious.
My family…
means EVERYTHING to me.
If I could have dinner with anyone, it would be…
Virginia Hall – World War II spy, one of the first woman CIA agents, and the subject of my second book.
One thing I cannot live without…
coffee, first thing in the morning. It brews with a timer and when the gong sounds, my feet hit the floor.
When I was younger, I wanted to be…
depended on the day, sometimes a doctor, sometimes a teacher, sometimes an actress. As a mom I guess I got to do them all!
I'm inspired by…
people who have overcome immense adversity, but never talk about it or themselves.
The one person who motivates me is…
my husband. He is a great sounding board for everything, and as a retired fire chief, he's really good at triaging life!
If I could change anything in the world, it would be…
that we could get a better handle on cancer. So much money, so much research yet people are still diagnosed. It breaks my heart.
The perfect day would be…
always a day at the beach. I wake up to the sound of waves in a beachside condo. I have breakfast and coffee on my lanai overlooking the water. I beach comb, read, swim, and have dinner either on the lanai or at a restaurant overlooking the water. It would be great with my husband, kids are invited too. I just love the beach!
My first job was…
picking blueberries in South Haven, MI
My favorite escape…
the beach all day long!
My life…
is really perfect. I survived a very aggressive cancer. I have a fabulous family, a husband I adore (obviously!), get to the kind of work I love, and really don't have a single need. Maybe a new pair of shoes …
I'm currently working on…
my fourth book. It's the history of Nixon's War on Cancer, the Survivorship Movement, and the incredible individuals who changed the game for survivors everywhere. Did you know people thought cancer was contagious until about 1990?
Always…
be grateful. On life's ladder, there will be folks above who have more, but there are many below. Sometimes it's important to realize what's really enough.
Never…
judge a book by its cover. Or a person by their appearance. The most put-together individual could really be struggling, the shabbiest one might be brilliant and happy and someone to look up to.
Favorite Quote…
Artist Mary Cassatt told Theodore Pope, a survivor of the doomed Lusitania, "If you were saved it is because you have something else to do in this world." It is what motivated me to create A 2nd Act.
Biggest Dream…
that everything I do – my books, A 2nd Act, and being a good human being – enhances the lives of others, even if in a tiny way.
My Pet Peeve(s)…
rude people. Do not beat your kids or dogs in front of me. Do not disrespect your elders. Do not disrespect me or those I love. Do any of those things, and a storm's 'a-comin'!