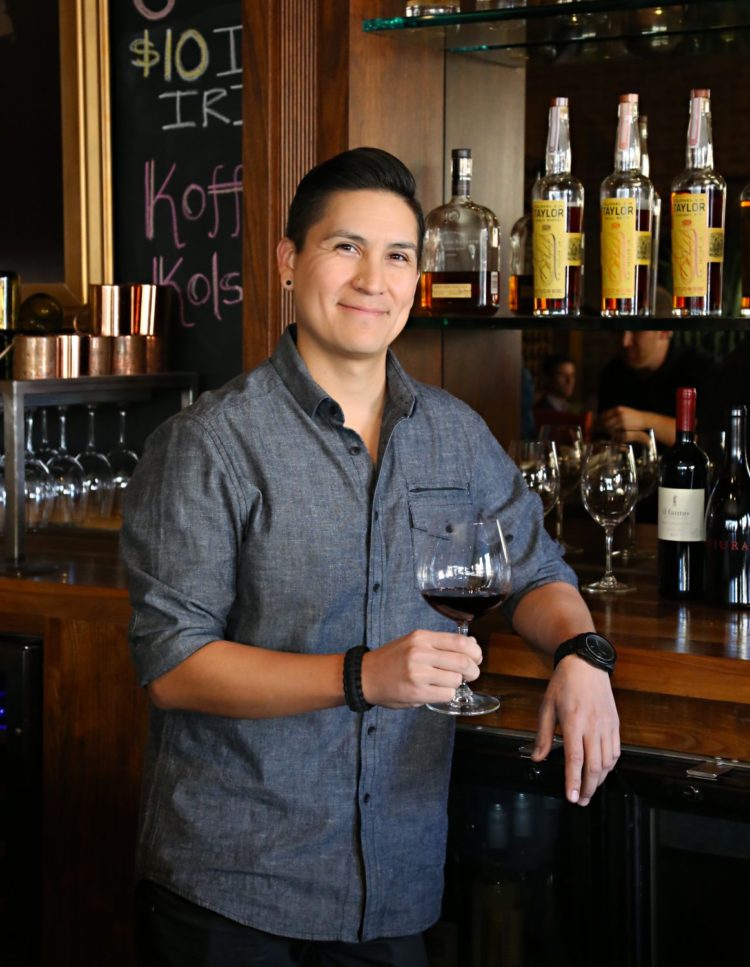 Name: JT Tillman
Title: Beverage Director of Mill Avenue Management and Head of Mixology (La Bocca Pizzeria, Handlebar Tempe, and Modern Margarita)
Twitter: La Bocca Pizzeria, Handlebar Tempe, and Modern Margarita
Facebook: La Bocca Pizzeria, Handlebar Tempe, and Modern Margarita
Instagram: La Bocca Pizzeria, Handlebar Tempe, and Modern Margarita
Website: La Bocca Pizzeria, Handlebar Tempe, and Modern Margarita 
Age: Still counting
Married/Single: Not single
Kids: Unknown
City you live in: Scottsdale
A typical day in my life includes…
emails…lots of emails. Also, overseeing all store orderings, staff trainings, and quality control throughout six stores in three cities.
I was born…
November 24.
My favorite thing about Arizona…
its great geographical location on the map and driving distance to many awesome places.
I'm listening to…
currently Rage Against the Machine.
My family…
is very important to me. I'm fortunate to have such great supportive encouraging family.
If I could have dinner with anyone, it would be…
guitar legend Dimebag Darrel.
One thing I cannot live without…
my guitar.
When I was younger, I wanted to be…
a rock star…check! I've been there done that! I still play in a local band with my brother.
I'm inspired by…
people's passion.
The one person who motivates me is…
my fiancé.
If I could change anything in the world, it would be…
country music. What happened?! It doesn't even sound like country anymore.
The perfect day would be…
taking a tour of the Bourbon Trail distilleries and then ending the night with a concert by my favorite band TooL.
My first job was…
pizza maker.
My favorite escape…
is a glass of whiskey and jamming on my guitar.
My life…
I love my life. I think it's everything I ever hoped for, and I'm looking forward to what's to come.
I'm currently working on…
we just opened a second Modern Margarita and third La Bocca in Chandler. Now I'm working on new top-secret projects. Stay tuned.
Always…
drink whiskey neat.
Never…
drink whiskey with coke.
Favorite Quote…
pass. I don't really quote people that much.
Biggest Dream…
to open my own bar…on the moon.
My Pet Peeve(s)…
slow left lane drivers.