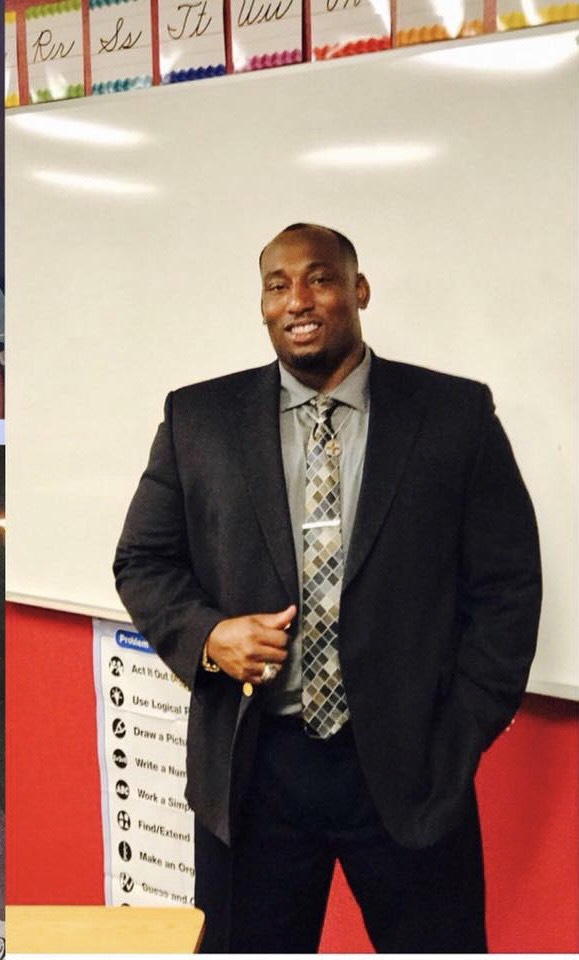 Name: Jonathan Uko
Age: 31
Title: 5th GradeMath and Science Teacher with Champion Schools. Million Dollar Teacher Project – One in A Million Honoree.
Married/Single: married
Kids: two daughters
City you live in: Phoenix, AZ
A typical day in my life includes…
rushing to get things done, while playing music.
I was born… 
on January 28 in Los Angeles, CA.
My favorite thing about Arizona…
the weather.
I'm listening to…
hip hop, oldies and RnB.
My family…
origin is from Nigeria.
If I could have dinner with anyone, it would be…
President Obama.
One thing I cannot live without…
a gym or workout facility.
When I was younger, I wanted to be…
an architect.
I'm inspired by…
entertainers or athletes who make big business moves (like Lebron James).
The one person who motivates me is…
my father.
If I could change anything in the world, it would be…
give everyone a decent place to live and food to eat. End homelessness and world hunger.
The perfect day would be…
exercising, eating good and listening to music with an adult drink.
My first job was…
a warehouse worker.
My favorite escape…
the gym.
My life…
is full of excitement.
I'm currently working on…
coaching Junior Varsity basketball and football.
Always…
double check your work and be patient.
Never…
speak or act before thinking
Favorite Quote…
"Hard work can go further than talent."
Biggest Dream…
invent something cool and useful that makes me extremely rich.
Pet Peeve…
people who don't clean after themselves.