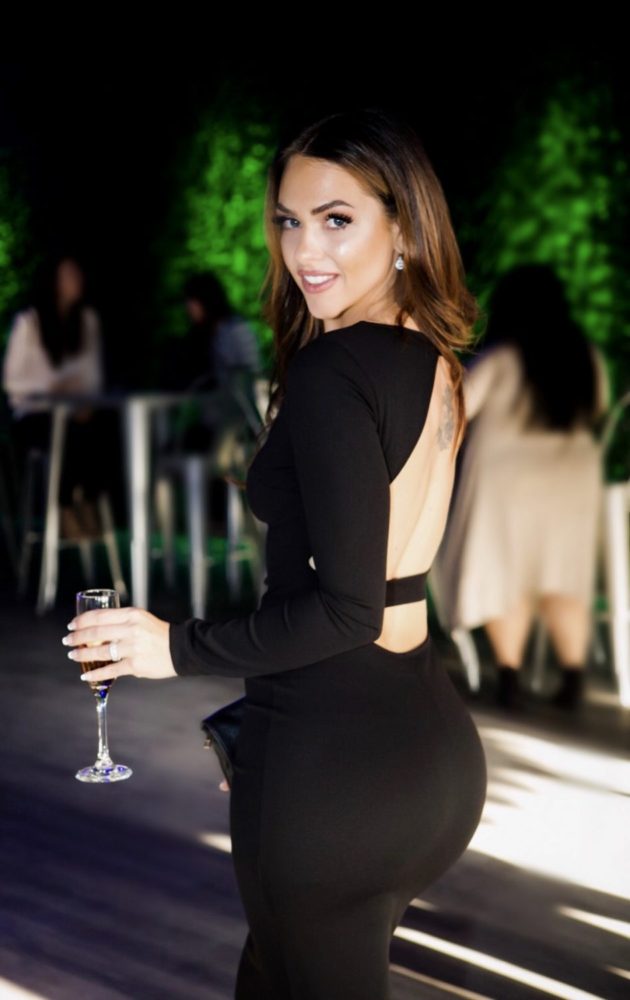 Name: Jodi Harris
Age: 30 
Title: Branch Manager at MD Skin Lounge / Social Media Maven for Gawley Plastic Surgery & MD Skin Lounge & Bar
Married/Single:Married
Kids: OH YA, a few 😉
City you live in: North Scottsdale
A typical day in my life includes…
waking up at 5 am for meditation + work out, get myself and all of the kids ready (which is quite hilarious trying to accomplish in a timely manner. By the end, I'm a wreck LOL), and speaking positivity into our lives before we leave. Then I get to the office at MDSkin Lounge and coordinate my team in a daily huddle to manifest a day of success, culture, positivity and fun while knocking numbers out of the ball park! I also curate Gawley Plastic Surgery's and MDSkin's social media, so I am constantly researching for the latest technology and advancements in the aesthetic/plastic surgery field. Then at night my hubby coordinates events, manages artists, and books talents for festivals and concerts in Arizona and across the nation so we are non-stop busy with events!  
I was born…
in a small town in Pennsylvania but spent a large amount of my life in New York and other states across the U.S. (I'm a little gypsy).
My favorite thing about Arizona…
the sun! I know most people hate it but I need sunshine and warm weather to flourish! Pool days, lake days and hiking in Sedona are some of my faves! Arizona truly is a melting pot of culture which inspires my creativity daily.
I'm listening to…
literally everything. Music is my life! Typically, it's anything I can dance and shake my hips too.
My family…
IS EVERYTHING. They always come first. I would not be the strong woman I am today without them. 
If I could have dinner with anyone, it would be…
Mother Teresa. A woman who lived her life making sacrifices for other people is truly an incredible role model, demonstrating how we should go about our daily lives. Serving others brings a life of fulfillment and joy.
One thing I cannot live without…
music. 
When I was younger, I wanted to be…
a Marine Biologist.  
I'm inspired by…
the strong women in my life. Every day I work with some of the most talented and business savvy women at MDSkin Lounge & Bar. They truly are so inspirational and teach me something new every day! 
The one person who motivates me is…
my better half Cahleb Branch. He is literally the hardest working human I have ever met. He owns multiple business and works tirelessly. His passion and drive fuels my work ethic. 
If I could change anything in the world, it would be…
human trafficking. Human trafficking is modern-day slavery. Every year, millions of men, women and children are trafficked in countries around the world, including the United States. 
The perfect day would be…
on the beach, baby…sipping on some bubbly with no worries! 
My first job was…
at "The Place" as a waitress! Let's not talk about this. 
My favorite escape…
anywhere tropical! 
My life…
be like oohhh aahh. 
I'm currently working on…
cultivating a culture of strong empowered women providing excellence in the aesthetic industry at MDSkin Lounge.  I strive to be the most influential and motivating leader I can be. 
Always…
be kind, smile, laugh, work you're a** off, say what's on our mind and don't take anything too seriously or you'll never make it out alive. 
Never…
GIVE UP! 
Favorite Quote…
"She was powerful not because she wasn't scared but because she went on so strongly, despite the fear." – Atticus.
Biggest Dream…
living up to my true potential as a woman, wife, mother, sister, daughter, leader. 
My Pet Peeve(s)…
liars. I have no time for it.