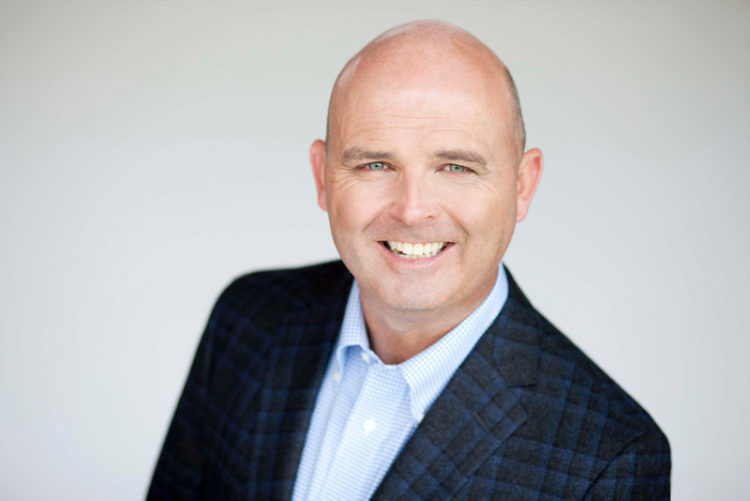 Name: Jason Morgan
Age: 48
Title: CEO, Original ChopShop
Married/Single: Married
Kids: Collins (17), Davis (13), and Audrey (9)
City you live in: Fairview, TX
A typical day in my life includes…
a workout, a long day at the office or in the shops, and binge-watching TV if I'm lucky.
I was born in…
Opelika, Alabama, a small town adjacent to Auburn University.
My favorite thing about Arizona…
the weather. It's so nice to see the sun shine every day.
I'm listening to…
all of my favorite college bands from the early 90's, including Jupiter Coyote, Widespread Panic and Better than Ezra.
My family…
is hectic. Between sports, school, preparing for college and a home renovation there's never a dull moment.
If I could have dinner with anyone, it would be…
Bo Jackson. He was my childhood hero.
One thing I cannot live without…
is Diet Mt. Dew. It's a running joke at Original ChopShop that I try to keep it out of sight if I have it in the shops.
When I was younger, I wanted to be…
a lawyer until I realized that you had to read and write a lot. I was much better at math.
I'm inspired by…
creating opportunities such as jobs, careers or growth for people.
The one person who motivates me is…
myself. I'm my own worst critic and I push myself daily to be better.
If I could change anything in the world, it would be…
for my alma mater Vanderbilt University to win a National Championship in football
The perfect day would be…
a 20 percent sales comp, running under optimal labor and an even par on the golf course.
My first job was…
at a movie theatre in the concession stand.
My favorite escape…
reality TV. It's so mindless compared to what the rest of my day is like.
My life…
is full. I have a wife of 20 years, three healthy kids and a great brand and team to be part of everyday.
I'm currently working on…
my golf swing. It's a constant battle.
Always…
do what you say you'll do.
Never…
underestimate your opponent.
Favorite Quote…
"If you ain't first, you're last" – Ricky Bobby, Talladega Nights
Biggest Dream…
to instill in my children behaviors to be successful.
My Pet Peeve(s)…
more than I can mention, but most involve things being out of place or not symmetrical.
More about Jason…
Jason has spent his career developing and implementing successful growth strategies, specifically in the hospitality industry. As former CFO of Zoe's Kitchen for seven years, Jason played a significant role in the growth of the company from 20 stores to 150, and helped increase revenue from $18 million to $223 million, and completed one of the most successful IPOs in the restaurant sector in 2014. Jason also managed a wide range of functions during his tenure there, and was instrumental in the creation of systems, operations and procedures that enhanced new store openings across the country. In 2015, Jason decided to get back to something more entrepreneurial and replicate the playbook he created for Zoe's. Since then, he's served as CEO of Original ChopShop, where he is leading rapid expansion of Phoenix's favorite neighborhood eatery.
Prior to Zoe's Kitchen, Jason held CFO positions at a private equity-backed start-up and gaming technology company and has also held executive positions in strategic planning, investor relations and treasury at Gaylord Entertainment Co. and Harrah's Entertainment. Jason began his career at Arthur Andersen, is a Certified Public Accountant, and received both his Bachelor's and MBA degrees from Vanderbilt University.
Outside of his wonderful wife and three kids, Jason's main passion is golf – he attributes his 5 handicap to his natural fascination with the mechanics of the sport.
More about Original ChopShop…
Original ChopShop is a neighborhood eatery crafting 'Just Feel Good Food' from whole ingredients. Since the first restaurant opened in Old Town Scottsdale, AZ in 2013, Original ChopShop has provided a warm, welcoming place where guests can come as they are and fuel their well-being with wholesome, flavorful food. Protein bowls are a core focus of the menu, providing guests with three key essentials: greens, grains and proteins. The menu also offers acai and pitaya superfruit bowls, fresh-squeezed juices, protein shakes, salads and sandwiches, all made from scratch on-site with real, quality ingredients. The team at Original ChopShop is proud to offer customizable food for Every/Body, providing a variety of dietary-friendly items including food free of gluten, dairy, lactose and soy, along with vegetarian and vegan options, and catering for groups of all sizes. Original ChopShop currently has seven locations in Phoenix and Dallas and is continuing expansion. For more information, please visit www.originalchopshop.com or follow us on Facebook, Instagram and Twitter with handle @OriginalChopShop or hashtag #JustFeelGoodFood.
Click here to order a Trendsetters reprint.