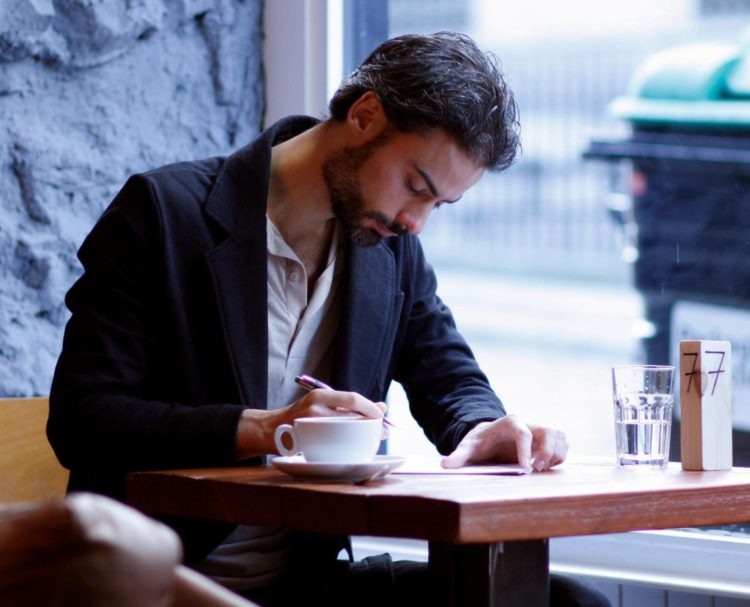 Name: Jared Silverman
Age: 35
Title: Cellar Manager / Education Director at Vinum55
Married/Single: Single
Kids: No
City you live in: Scottsdale
A typical day in my life includes…
reading the New York Times, working, running, yoga, playing guitar.
I was born…
in Pittsburgh, Pennsylvania.
My favorite thing about Arizona…
is hiking in the Grand Canyon, and through the red rocks of Sedona.
I'm listening to…
Armen Miran, Goldcap, Ziggy Marley, and Glass Animals.
My family…
I have an identical twin brother and a large Italian and Jewish family.
If I could have dinner with anyone, it would be…
Chuck Todd.
One thing I cannot live without…
my guitar.
When I was younger, I wanted to be…
a concert producer.
I'm inspired by…
yoga, dance, and good scholarship.
The one person who motivates me is…
my twin brother, Tom.
If I could change anything in the world, it would be…
the drought currently happening in Somalia.
The perfect day would be…
waking up in Thailand, having some fresh papaya, then practicing Qi Gong.
My first job was…
a snow cone artist.
My favorite escape…
is going to San Francisco and Napa Valley for the weekend.
My life…
is super amazing and positive.
I'm currently working on…
a book called "The Spiritual Path of the Waitor".
Always…
think positively.
Never…
hate yourself or others.
Favorite Quote…
"In the end, it's not the years in your life that count, it's the life in your years". –Abe Lincoln
Biggest Dream…
working for Vice News.
My Pet Peeve(s)…
not finishing the bottle of wine.