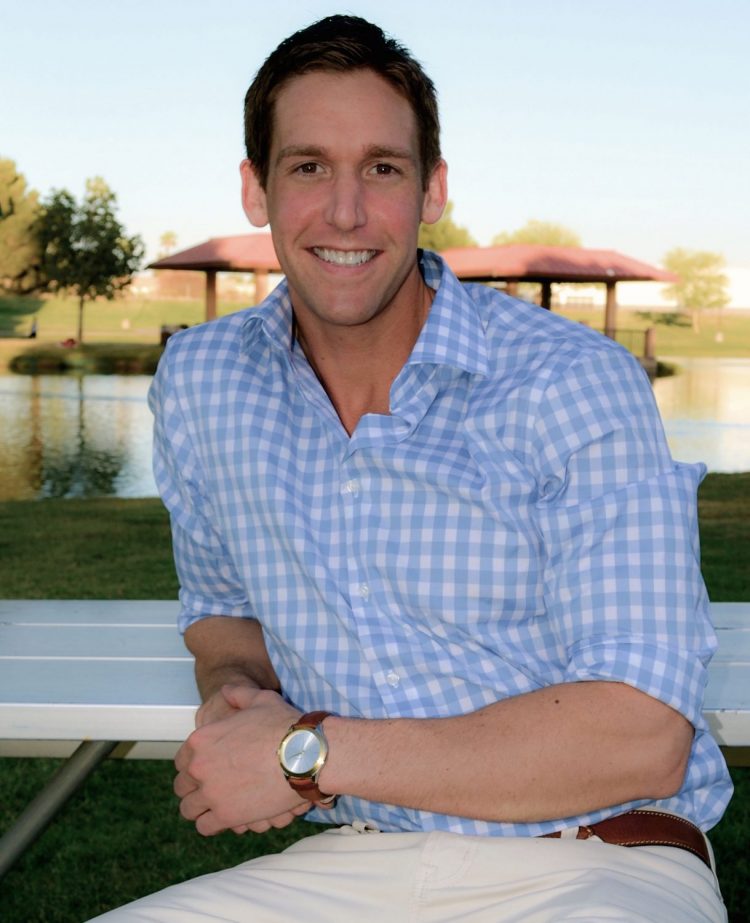 Name: Isaac Kahn
Age: 36
Title: Chairman – Agents Benefiting Children, Owner – IKAHN Property Group, Co-Founder – Revival Homes
Married/Single: Engaged
Kids: none
City you live in: Scottsdale
A typical day in my life includes…
my day usually starts in the gym. My work begins with consulting with real estate clients, and analyzing the market for new deals and activity. I try to break for lunch with a friend whenever possible. In the afternoon I'll typically stop by one or two of our construction job sites. In the evening I try to get a little done on our latest project designs, and then help my fiancé Megan with dinner (I'm the grill-master, she does everything else). If it's nice out maybe take a quick jog or bike ride with our dog Lucy.
I was born…
Cambridge, Mass.
My favorite thing about Arizona…
watching the Phoenix metro area continue to grow, develop and attract more people.
I'm listening to…
Alt – J, Jack White, 90's Hip-Hop, Chris Stapleton, Pretty Lights, Vitamin String Quartet, Buena Vista Social Club, Art Blakey, Podcasts, the news.
My family…
is small but I love them and we're very close knit.
If I could have dinner with anyone, it would be…
my late mother Susan Kahn. She passed two years ago; we always had great conversations together, especially at restaurants.
One thing I cannot live without…
dogs.
When I was younger, I wanted to be…
a stockbroker.
I'm inspired by…
people who demonstrate character, passion and work ethic. Anyone I can learn something from.
The one person who motivates me is…
my construction business partner at Ryan Riedy. We're very different, but we round each other out quite well and we built the business together from the ground up.
If I could change anything in the world, it would be…
greed.
The perfect day would be…
on a ski mountain surrounded by good friends.
My first job was…
delivering pizza and assisting in my dad's physics lab.
My favorite escape…
mountain biking.
My life…
is a book of many chapters. This latest chapter is a lot of hard work but really rewarding…and, like always, I can't wait for the next one!
I'm currently working on…
several house designs/construction projects and a phenomenal charity event called Agents Benefiting Children, presented by the Scottsdale 20/30 Club of which I've been a member for 9 years. Agents Benefiting Children or "ABC " is a real estate Olympiad where local agents and industry vendors compete to raise money for children's charity. It's held the Giants spring training stadium in downtown Scottsdale. This year I have the honor of being the ABC Event Chairman.
Always…
treat your friends well.
Never…
be mean to animals.
Favorite Quote…
"If you fix your course to a star, you can navigate your way thru any storm" – Leonard Da Vinci.
Biggest Dream…
to be recognized for helping people find, design and build great properties. To design a ski cabin and a beachfront home for my family.
My Pet Peeve(s)…
people who are insincere or exploitative.