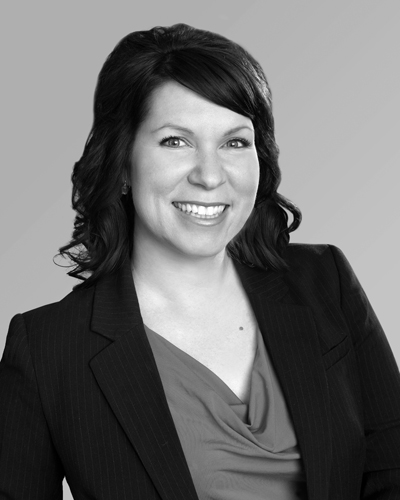 Name: Heather Miles Austin
Age: 34
Title: Director of Phoenix Operations for The Ferraro Group
Married/Single: Married to Jared Austin
Kids: Two boys, one 3.5 the other 15 months
Live: Mesa, Arizona
I was born…
here in the Valley.
My favorite thing about Arizona…
everything I love is here.
My family…
is the best thing about me.
If I could have dinner with anyone, it would be…
my mom. I would love for her to see my boys and ask her advice.
One thing I cannot live without…
snacks. I am like a chipmunk when stressed – always munching.
When I was younger, I wanted to be…
a professional surfer or soccer player (despite lack of skills in either department).
I'm inspired by…
those who manage to balance being a great person, professional and parent.
The one person who motivates me is…
my husband. He pushes me when I want to play it safe.
If I could change anything in the world, it would be…
to increase empathy.
The perfect day would be…
crepes for breakfast, swim laps with Amy, Thai for lunch, fly to London for dinner and Les Mis with Jared.
My first job was…
referee for little kids soccer games.
My favorite escape is…
swimming. I don't do it enough, but flipturns relax me.
My life…
is crazy, but blessed.
I'm currently working on…
a dozen new projects.
Always…
be grateful.
Never…
forget the people who believed in you first (thanks Bobby!).
Favorite Quote: 
"Keep away from people who try to belittle your ambitions. Small people always do that, but the really great make you feel that you, too, can become great." – Mark Twain
Biggest dream…
live in a place where we can work all morning and snowboard or surf with our boys all afternoon
My Pet Peeve…
is social media snarkiness.