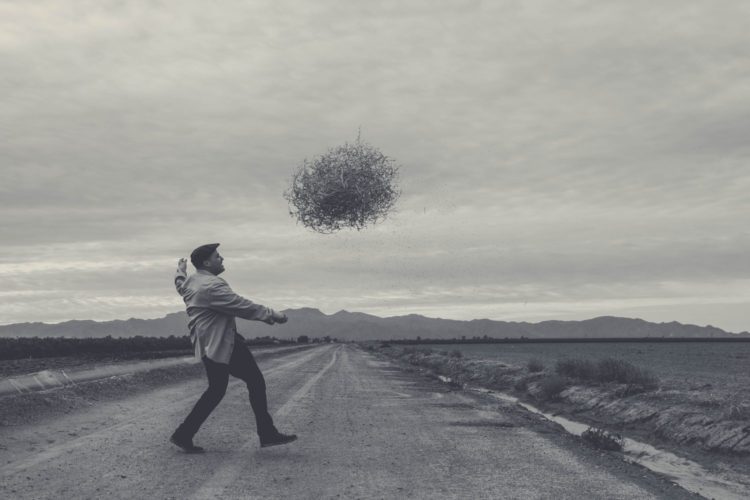 Name: Donjay
Age: So far so good
Title: Photographer / Social Media Professional / Lucky Son of a Gun
Married/Single: Single
Kids: Not yet
City you live in: Phoenix
A typical day in my life includes…
working on photography and lots of coffee.
I was born…
two weeks early. I had things to do and places to go.
My favorite thing about Arizona…
is the people. We're a friendly bunch, and it's always a pleasure to make new friends around town.
I'm listening to…
a lot of podcasts lately. 99% Invisible and Song Exploder are a couple of my favorites.
My family…
is my foundation. My parents have always instilled a lot of confidence in me, and my sister is my biggest supporter and one of my closest confidantes.
If I could have dinner with anyone, it would be…
Shaq. Besides having played for the Lakers, he seems like he's just a big kid at heart, which I can relate to. I bet there would be lots of laughs.
One thing I cannot live without…
is music – not just listening to music, but making music. Sometimes I go a little time without this creative outlet, but I always return. It's in my DNA.
When I was younger, I wanted to be…
a Jedi Knight.
 I'm inspired by…
excellence in craft. When I see someone great at what they do – whatever it may be – it inspires me to be great at what I do.
The one person who motivates me is…
my late grandfather. He was a man of integrity and had the respect of anyone who knew him. He taught me to go out and make things happen, because nothing worth having ever just comes to you.
If I could change anything in the world, it would be…
to remove all forms of violence. I wish we could realize that we're all in this together: fellow passengers on the only hospitable planet around, hurtling through a quite inhospitable universe. We should find ways to give to one another and not take.
The perfect day would be…
wake up, quick workout, coffee, spend a few hours in the music studio, more coffee, go out and explore and make magical photos until sundown, evening time with friends and great food/drinks, lots of smiles. Repeat.
My first job was…
skateboard salesman. I worked in the family skate shop from a young age and was making sales before I could fully see over the counter.
My favorite escape…
is getting in my car and driving to some corner of the state to which I've yet to travel, then getting out and exploring with some friends and my camera.
My life…
continues to amaze me. I've got to do things and see places that I never would have imagined, and all through photography and social media. I feel very fortunate and appreciate every opportunity.
I'm currently working on…
way too many photo projects, and trying to complete a music album by the end of the year.
Always…
give it your all. Otherwise, you're wasting your time.
Never…
let the critics influence you. You're never going to please everyone, so instead do what makes you happy. People may like what you've done or they may not; but you only need to answer to yourself.
Favorite Quote…
"Love does no harm to a neighbor; therefore love is the fulfillment of the law." Romans 13:10
Biggest Dream…
is to live a full life with many friends and a varied collection of experiences through the years, to learn from difficult times, to fully appreciate the good times, and to stay in good health late into my years.
My Pet Peeve(s)…
small minds, inconsiderate actions, know-it-alls who don't know it all, and people who pass judgement on others.