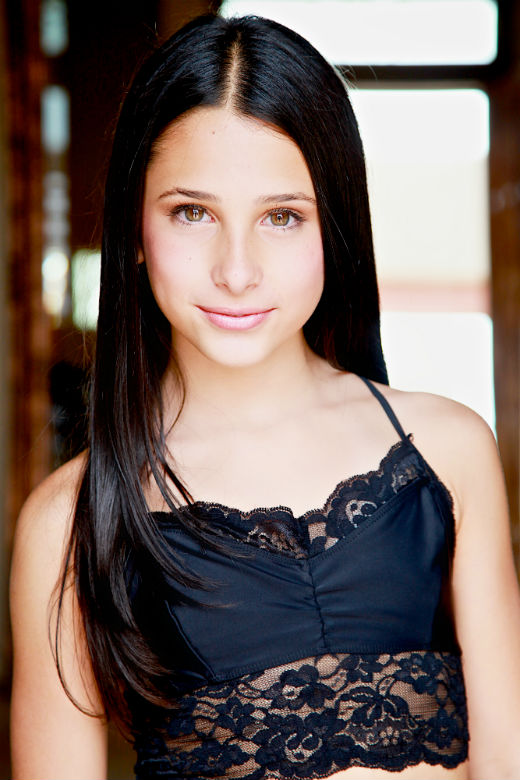 Name: Leah Roga
Title: National Dance Competitor
Age: 12
Live: Scottsdale, Arizona
I was born…
In Arizona
My favorite thing about Arizona…
Is how great the dancers are and how great my dance studio is.
I'm listening to…
The applause by Lady Gaga because "I live for the applause, applause, applause…" haha.
My family…
Is crazy, but fun and awesome. I have three younger monsters (brothers) a mom and a dad.
If I could have dinner with anyone, it would be…
Amy Yakima. She won So You Think You Can Dance this year and I knew she would win from the start.
One thing I cannot live without…
Is DANCE!
When I was younger, I wanted to be…
A dancer.
I'm inspired by…
Chehon Wespi-Tschopp. He is such an amazing dancer!
The one person who motivates me is…
My parents. They help me through everything whether it's dance, school, or just about anything. I would not be the girl I am today without them.
If I could change anything in the world, it would be…
Bullying. There is too much everywhere, and people need to learn to treat others the way they want to be treated.
The perfect day would be…
Dancing all 24 hours of my day with Brian Friedman. He is a super-star. 🙂
My first job was…
I am only 12. lol. But I do babysit my brothers sometimes.
My favorite escape…
Is my ROOM. Sometimes all I really need is to get away from my 3 little monsters and read.
My life…
Is perfect. I love my friends, family, and I love dance.
I'm currently working on…
Becoming KID OF THE MONTH SEPTEMBER. Please vote for me at These Kids Have Talent on Facebook. Find the picture of me, and like only my picture. One like is one vote. Here is the link… https://m.facebook.com/TheseKidsHaveTalent
Always…
Stay positive and be true to yourself!
Never…
Forget to smile. 🙂
Favorite Quote…
"Do the things you love. Love the things you do."
Biggest Dream…
Is to become a very well-known dancer all over the world.
My Pet Peeve(s)…
Is when people focus on the negative things and forget the positive. There is always positive.