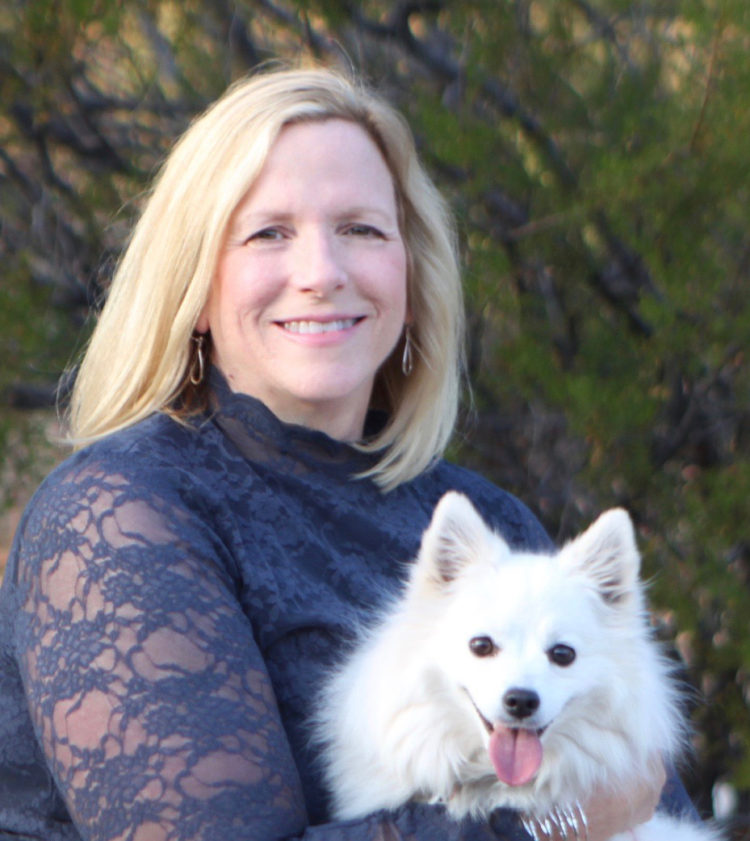 Name: Cindy Goetz
Age: 58
Title: President, Lost Dogs Arizona
Married/Single: Single
Kids: Two dogs
City you live in: I live in the beautiful Rio Verde Foothills near North Scottsdale
A typical day in my life includes…
waking up at 4:00 am or before to check lost or found dogs that may have come in overnight, respond to messages, check on post comments. Then some kind of a workout; I swim on a masters swim team so that is usually my early morning 3 days a week. I also go to Life Time Fitness for yoga or strength training. Then, back to the computer again to check on things, work on projects, etc.
I was born…
in the Midwest but I grew up here in the Phoenix area, left to go to work after college and recently came back home to be near family and retire.
My favorite thing about Arizona…
the natural beauty and how you can drive a short distance and see a varied landscape. Living out in the Rio Verde Foothills, I am privileged to see amazing wildlife as well.
I'm listening to…
whatever Apple Music offers me with their updated playlists. I listen to everything from Americana to Alternative to Rock. I am a 70s girl, of course.
One thing I cannot live without…
my dogs, of course! And, maybe wine.
When I was younger, I wanted to be…
a marine biologist. That is, until I learned about sharks. Now, I have a totally irrational fear of them so that swimming in the ocean is just not fun.
I'm inspired by…
Mary Martin, Director of Maricopa County Animal Care and Control. Her energy, creativity and motivation are truly inspiring. I am so grateful she is working so hard to get dogs in her care back to their families.
The one person who motivates me is…
I'm pretty self-motivated, sometimes NOT to my benefit.
If I could change anything in the world, it would be…
that humans would appreciate animals for the intelligent beings they are and quit abusing and mistreating them.
The perfect day would be…
no lost dog reports because all dogs are home with their families.
My first job was…
Pizza D'Amore in Metro Center, above the ice-skating rink!
My favorite escape…
in a kayak on a lake although a tropical beach is always nice.
My Pet Peeve(s)…
people who believe "Finders Keepers" is really true.