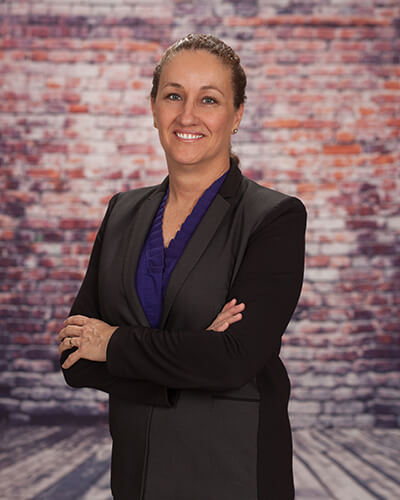 Name: Chandra Merica
Age: is a state of mind
Title: Vice President of Analytics at Equality Health
Married/Single: Married
Kids: 2
City you live in: Fountain Hills
A typical day in my life includes…
listing my goals for the day, long day at work, making dinner for my family or eating out with friends, family time and school activities, some final work for the day, and then "me" time which typically includes reading and Netflix.
I was born…
in Texas.
My favorite thing about Arizona…
I have many favorite things about Arizona! If I choose just one I would say the variety of outdoor activities including snow skiing, water skiing, biking, 4-wheeling, and so many more activities.
I'm listening to…
an extensive variety of genres. This week my favorites are Good to Be Alive – Andy Grammer, Simple Man – Shinedown, Stressed Out – twenty one pilots, and Willst du – Alligatoah.
My family…
gives me strength and happiness.
If I could have dinner with anyone, it would be…
Albert Einstein.
One thing I cannot live without…
is my memory.
When I was younger, I wanted to be…
a physician and a mom.
I'm inspired by…
"The Carrot Seed" by Ruth Krauss. Regardless if everyone says it can't be done, don't give up, do what can't be done!
The one person who motivates me is…
My aunt. She has experienced tragedy over and over again and life has given her many, many obstacles. However, she continues to be a good and kind person with a positive outlook on life and she has positively impacted many people. She is one of the strongest people I know.
If I could change anything in the world, it would be…
eliminate the crimes, abuse, starvation, and lack of education in the lives of children.
The perfect day would be…
a cup of coffee on my patio to contemplate the day, spending time with my family and friends, "paying it forward" to someone, having a "light bulb" moment, enjoying a good dinner with my family and then spending time on the internet learning new things.
My first job was…
caring for horses which included shoveling tons of manure.
My favorite escape…
a weekend trip with my family to explore a new destination, a hike in the mountains or a great book.
My life…
is an ever-changing educational experience and like everyone else includes the components of a good novel such as sadness, humor, love, joy, friendship, betrayal, and overcoming difficulties. Embrace the experience.
I'm currently working on…
a new and innovative cultural model approach to health care with a diverse, intelligent and inspiring team.
Always…
change and help others.
Never…
say never.
Favorite Quote…
"When you talk, you are only repeating what you already know. But if you listen, you may learn something new" – Dalai Lama.
Biggest Dream…
create foundation(s) that have a positive impact .
My Pet Peeve(s)…
dishonesty, vanity, ego, hatred and people who value making themselves look good more than helping the team/company.